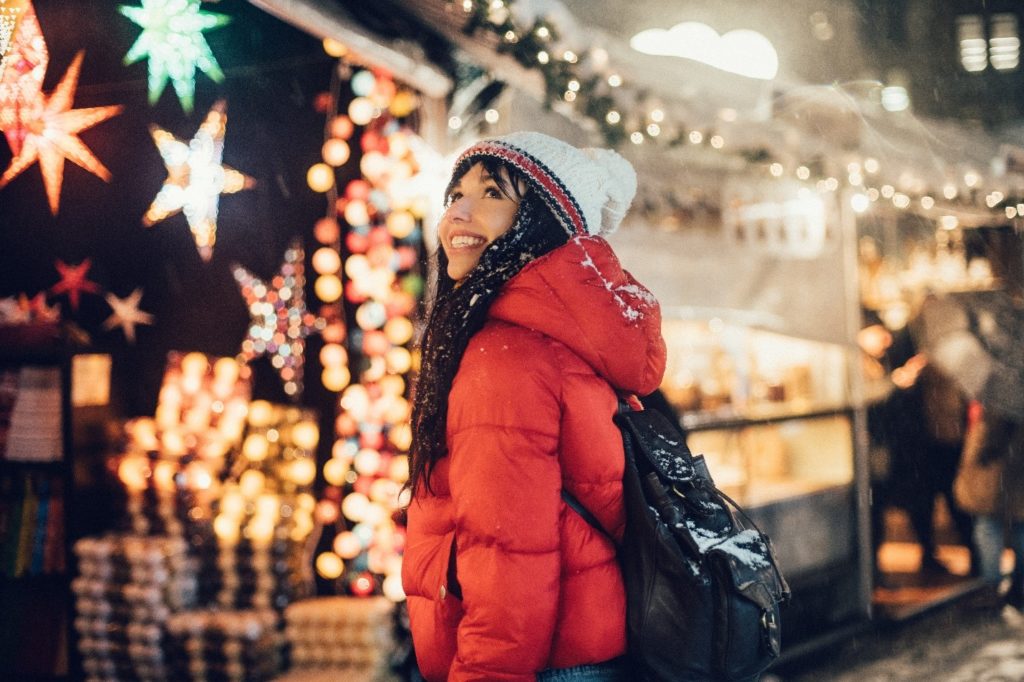 Between juicy turkey, sweet candy canes, savory pumpkin pie, and soft stuffing, the holidays are the most wonderful time of the year for your tastebuds. Your teeth, however, aren't as happy. After all, many seasonal staples are loaded with sugar, which is a recipe for cavities. Don't worry – that doesn't mean you have to pass on all of your favorite festivities. Just keep the below oral health tips for the holidays in mind!
#1. Don't Stray from Your Daily Dental Care Routine
From staying up late at your company's holiday party to waking up extremely early to catch a flight home, there are numerous excuses to pass on brushing and flossing your teeth. However, this unhealthy dental habit can wreak havoc on your teeth and gums. So, don't skip your dental care regimen if you want to keep your smile merry and bright!
#2. Be Mindful of Your Sugar Intake
During the holiday season, there is sugar around every corner. Candy canes, peppermint bark, and baked cookies are just a few treats that may sneak their way into your office or home (and then your belly). While indulging every now and again is certainly okay, make sure to exercise moderation and brush your teeth shortly after. If you're away from home, try chewing on some sugar-free gum and drinking plenty of water.
#3. Stick to Water
Eggnog, red wine, and soda are just a few beverages that often accompany holiday parties, family gatherings, and festive meals. Although they are no doubt delicious, sticking to water is the best option for your teeth. This pigment-free beverage not only will help prevent stubborn stains, but it will also rinse away food particles to avoid tooth decay.
#4. Eat Plenty of Nutrient-Dense Foods
As mentioned above, you shouldn't have to pass on all of your favorite treats for the sake of your oral health. In short, balance is key. For the majority of the day, stick to vitamin-rich, teeth-friendly foods, like fresh apples, crunchy celery, soft cheese, and filling oatmeal.
#5. Don't Use Your Teeth as Tools
The outermost layer of your teeth is comprised of the hardest substance in the human body, but that doesn't mean you should use your teeth as tools to open things. Although convenient, biting into chestnuts or opening holiday packages with your chompers will significantly increase your chances of experiencing a dental emergency. So, although it may take a bit more time to locate them, using the right tools is the best choice for your smile and your wallet.
The holidays truly are a magical time of the year, and the last thing you want is for your seasonal fun to result in cavities. Don't worry – implementing the above tips will help prevent that from happening!
About the Practice
Westgate Dental Care is home to an exceptional team of dentists united behind an important mission: helping each and every nearby patient achieve the healthy, happy, and beautiful smile they deserve. While we are happy to provide meticulous checkups and thorough cleanings, we also go the extra mile to ensure patients are equipped with all of the information they need to care for their smiles at home! So, if you have a question about keeping your teeth decay-free throughout the holiday season or need to schedule an appointment, don't hesitate to visit our website or call 847-577-7171.