Pediatric Dental Checkups & Teeth Cleanings – Arlington Heights, IL
Proactive Measures to Keep Developing Smiles Healthy
If you are the parent of a child or teen, there's a good chance that you get pushback when it's time for them to see their dentist for a dental checkup and teeth cleaning. While they may not see the value of these appointments right now, especially if they're not in any pain, their six-month visits are essential to ensuring better oral health year-round. At Westgate Dental Care, we want to not only help young patients get excited about their appointments but also instill an appreciation and eagerness to take better care of their teeth and gums. Call us to schedule your child's next appointment and let us take care of the rest.
Why Choose Westgate Dental Care for Dental Checkups and Teeth Cleanings?
We Can Detect Cavities Before They Become a Problem
Your Dental Insurance PPO Plan is Welcome
We Care About Your Child's Comfort
Why are Regular Dental Checkups & Cleanings Important?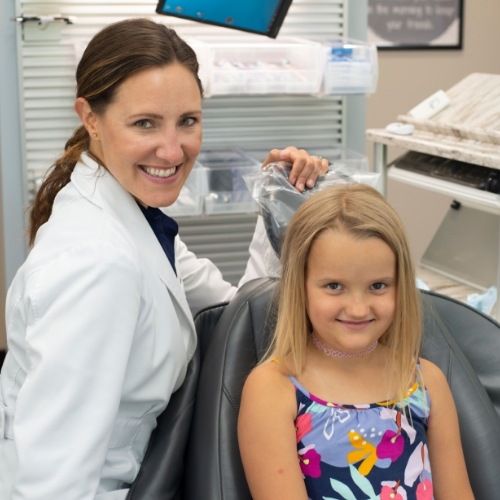 Pain is not the only symptom that signals a problem inside the mouth. Unfortunately, many individuals, especially children and teens, do not realize this. As a result, they assume there is no need to visit the dentist for regular checkups and cleanings. When they see no sign of a problem, they assume all is fine.
However, many of the most common dental problems are invisible to the naked eye, and oftentimes, dentists are the only ones who can identify cavities and gum disease in its earliest stages. This is why six-month visits are crucial to ensuring better oral health.
Our team at Westgate Dental Care can detect problems before they become serious. We can also provide helpful tips to make time spent in between appointments more beneficial to your child's smile (i.e., how to brush and floss correctly, which foods to eat and stay away from, which bad habits to give up, etc.).
What to Expect During a Dental Checkup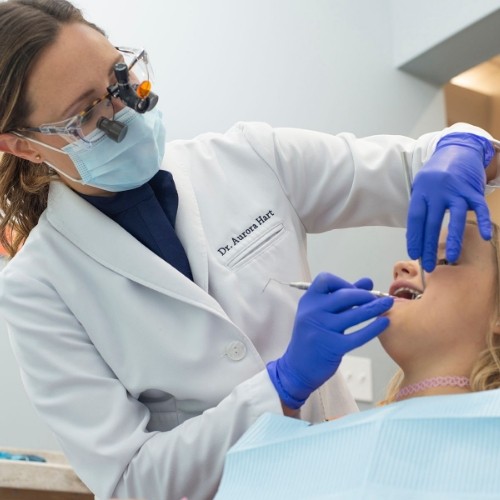 When meeting with one of our team members at Westgate Dental Care, your child can expect the following to be included as part of their dental checkup:
A full set of digital X-rays that make it easier for us to review and evaluate their smile.
A visual exam that looks closely at the health of their teeth, the depth of their gum pockets, any existing dental restorations (i.e., dental filling), and their bite.
Formulate a comprehensive treatment plan that includes how we plan to target bad bacteria and/or address other potential issues found during their checkup.
Offer additional tips for better at-home oral hygiene as well as answer any questions about treatment or their oral and overall health.
What to Expect During a Dental Cleaning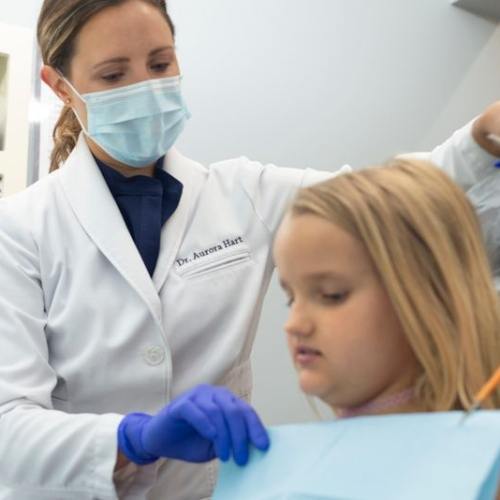 One important aspect to keep in mind is that each patient is different, so based on what is found during a dental checkup, aspects of a dental cleaning may vary. However, the typical process might look something like this:
One of our dental hygienists will begin to remove any hardened plaque and tartar from their teeth as well as around the gumline. This is imperative, as gum disease and bad breath can often occur when left untreated.
Once all plaque and tartar are removed, the hygienist will begin to floss between teeth to eliminate anything that might be burrowing in these crevices, putting your child's teeth and gums at further risk.
Finally, the last step is to give your child's teeth a thorough polishing. Using specialized instruments, we will brush their teeth so that they shine brightly, removing any surface stains and producing a healthier, more vibrant smile before they leave.