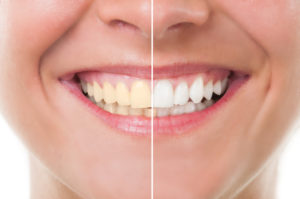 If one were to tally all the aspirations people have with regards to their looks, owning a great smile would probably figure at or near the top of most people's lists. That's because a great smile is a tremendous asset in life and a big confidence booster to boot. Needless to say, having pearly white teeth plays a significant role in feeling your best.
Unfortunately, for many people, this goal is fairly hard to achieve, given the fact that common foods and drinks tend to have an adverse effect on the color of our teeth. Even something as banal as coffee can easily lead to stained teeth in no time, making it a priority to address these concerns through more proactive means.
At Westgate Dental Care, we believe that people should always have a choice when it comes to undergoing dental treatments. That's why we offer both in-office whitening sessions and at-home kits to all our patients.