Dental Implant Failure & Salvage – Arlington Heights, IL
Saving Your Newly Rebuilt Smile Whenever Possible
Unlike many other tooth replacement solutions, dental implants are incredibly successful even after a decade. However, on very rare occasion, dental implants can fail. There are a few reasons this can happen, but there is no need to worry! With our implant failure and salvage treatment, we may be able to fix your failed dental implant in Arlington Heights and bring your smile back to its full potential. Read on to learn more.
Why Do Dental Implants Fail?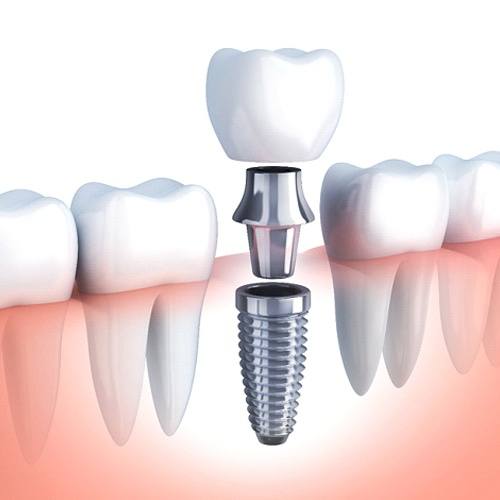 The most common cause of implant failure is peri-implantitis, which is an infection that destroys the connective tissue around the implant, weakening the jawbone structure that supports it. Usually, this is caused by poor oral hygiene like lack of brushing and flossing or gum disease.
Additionally, your dental implants may fail due to factors like:
Injury
Tobacco use
Issues with osseointegration
Allergic reactions
Sinus problems
Preexisting medical conditions
Symptoms of Failed Dental Implants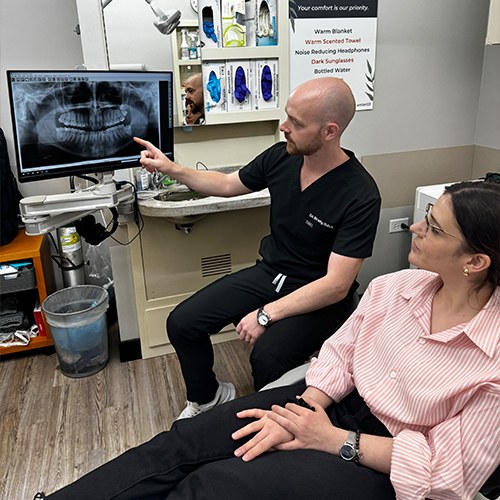 Dental implants can fail at any time. Early implant failure occurs during the 3-to-6-month healing period after your surgery. However, later implant failure can develop years or even decades after your initial treatment. While routine checkups at our office will allow us to catch any issues early on, you can be on the lookout for these common warning signs of a failed dental implant:
Severe pain or discomfort
Receding gums around the implant
Loose or shifting implant
Difficult chewing on or around the affected area
Swollen gums
Teeth grinding
Sudden allergic reaction
Implant micro-movements
How Dental Implant Salvage Works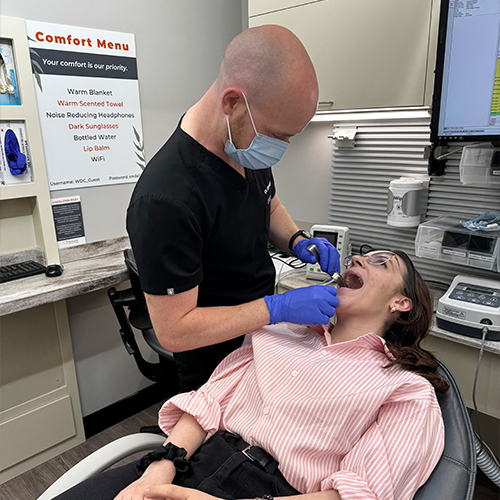 If you suspect there is a problem with your dental implants in Arlington Heights, contact our office right away! Oral health conditions will only get more severe and expensive if left untreated, which is why it's vital to visit us if you suspect implant failure. Usually, the earlier we can catch the problem, the higher our chances are of successfully salvaging your dental implant.
First, we will examine your mouth and learn more about your symptoms. In some cases, we can save your implant with a deep cleaning, antibiotics, and other conservative ways of controlling infection. If the damage to the implant or the surrounding area is too extensive, we may have to completely remove the implant. After we restore your oral health, sometimes with the help of bone grafting, we may be able to place a new dental implant.