Dental Crowns – Arlington Heights, IL
Metal-Free, Durable Restorations for Beautiful Smiles
At Westgate Dental Care, we have a team of dentists who combine their expertise and training to restore smiles with strength and beauty. We offer dental crowns as a way for patients to correct decay, damage, and other health and aesthetic issues. Our dentists blend art and science to help you enjoy the most natural looking and feeling restorations. The best part is that these restorations are metal-free, allowing you to enjoy all the benefits of the latest dental services. Keep reading to learn more about dental crowns in Arlington Heights!
Why Choose Westgate Dental Care for Dental Crowns?
High-Quality, Metal-Free Restorations
Experienced Team of Dentists
Advanced Technology & Comforts
What is a Dental Crown?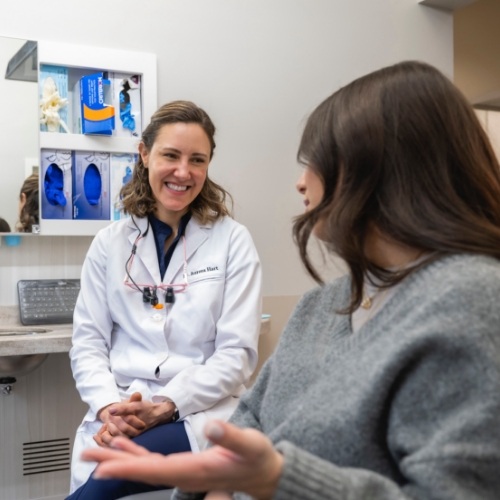 A dental crown is a restoration that gets its name because it's designed to literally cap or "crown" the entire visible portion of a tooth. Our dental crowns are made of high-quality porcelain that is designed to match the shape, size, and shade of your natural teeth. We typically use dental crowns for patients with decay that is too extensive for normal fillings or after root canal therapy. Dental crowns can also help correct misshapen, damaged, or permanently stained teeth. By placing a dental crown, we can effectively strengthen and protect your tooth in the future with a lifelike restoration. Plus, you'll enjoy the beautiful smile that you've always wanted.
The Process of Getting a Dental Crown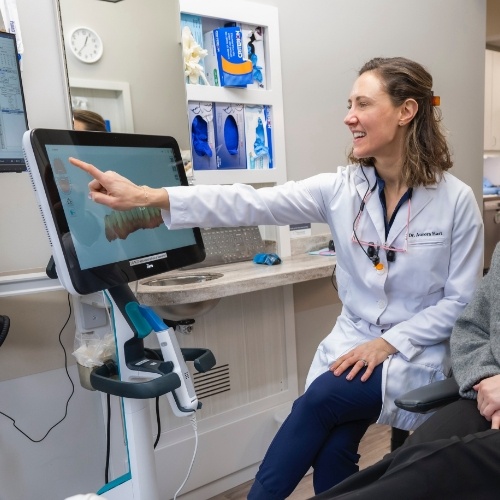 First, you'll visit our office for a consultation where we will examine your mouth before recommending a dental crown. During this consultation, we will carefully review your medical history and check for any preexisting oral health conditions. Next, we will prepare your tooth before taking impressions of the affected area, which are used to create your crown. This restoration can be made out of various materials, however we usually use porcelain because it is the most beautiful and lifelike.
Once your impressions are taken, we'll give you a temporary crown to maintain your appearance and chewing ability until your permanent one is ready. This will also give you a feel for what it will be like to have a dental crown. Usually, it will take a couple of weeks for your crown to be crafted in a high-tech dental lab – it takes some time for experts to match the crown with your specifications.
The Benefits of Getting a Dental Crown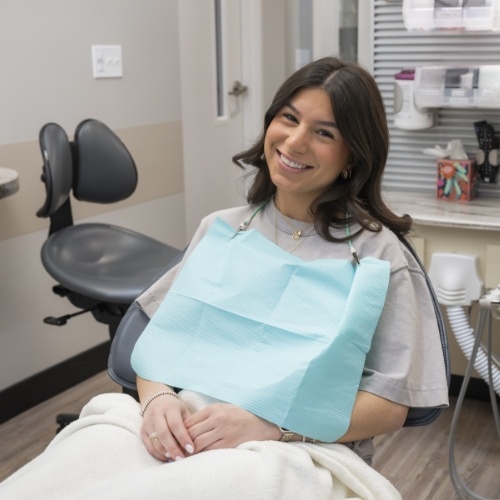 We provide dental crowns because of their many benefits, including:
Durability:With proper care like brushing, flossing, and visiting our office for regular checkups and cleanings, you can enjoy your dental crowns for over 15 years.
Versatility:Because dental crowns cap the entire visible portion of the tooth, they correct a variety of issues like decay and discoloration all at once.
Protection:Dental crowns help protect a weakened tooth from becoming even more damaged, cracked, or even lost.
Customization:Because the dental lab matches the crown to the rest of your smile's color, shape, and size, it's virtually indistinguishable from your natural teeth.
Comfort: Metal expands and contracts with temperature, causing sensitivity for those with amalgam restorations. However, our metal-free crowns and restorations eliminate this problem for less sensitivity and more comfort.
If you have any questions, or if you'd like to schedule a consultation, please don't hesitate to contact our office today!
Dental Crown FAQs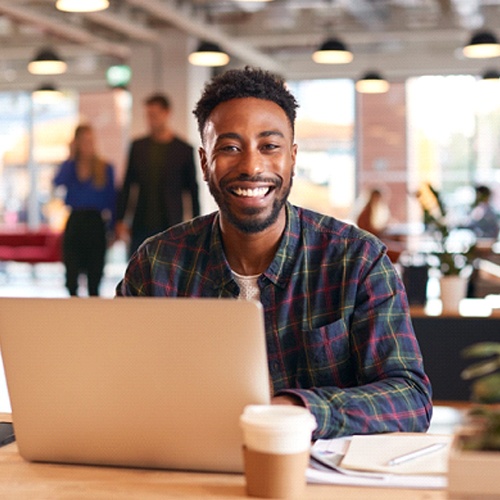 So far, we've covered the process and the benefits of dental crowns in Arlington Heights. If you're ready to schedule an appointment, then we encourage you to reach out to our friendly and knowledgeable team. If you'd like to learn more about this tooth-saving treatment first, that's okay too! In that case, keep reading to learn the answers to a few of the most frequently asked questions about dental crowns.
Are Dental Crowns Permanent?
Although the alteration to your tooth is permanent, the dental crown itself isn't. With proper care, yours will last for well over a decade, but there will come a point in time when it needs to be replaced. The good news is that prolonging the lifespan of yours is as easy as brushing and flossing consistently, visiting our Arlington Heights dentist every six months for a checkup and cleaning, and refraining from poor dental habits, like smoking and chewing on ice.
How Do You Know When a Dental Crown Needs to Be Replaced?
Dental crowns can last anywhere from 5 to 15 years, which is quite a range. The best way to keep an eye on its condition is by getting a dental checkup every six months. During this visit, your dentist can take X-rays and visually examine your crown to ensure it's in tip-top shape. Between appointments, it's a good idea to keep an eye out for unusual symptoms, including pain, instability, or a noticeably worse appearance. If one or more of these arise, then get in touch with our team.
Do Dental Crowns Get Cavities?
No, dental crowns don't get cavities. They also don't prevent the underlying tooth from decay though, which is why it's of the utmost importance that you continue to implement a solid oral hygiene routine. Neglecting to do so will result in bacteria and plaque forming around the gumline before spreading to the tooth itself. So, make sure to brush each morning and evening, floss each day, and implement other best practices, like getting a dental cleaning biannually.
What Happens If You Wait Too Long to Get a Dental Crown?
If you postpone getting a dental crown when your dentist first recommends it, then the root of the problem will continue to worsen. That's because your teeth and gums can't regenerate on their own – they need treatment from a skilled dental professional. So, don't put off your appointment! The sooner you schedule it, the sooner your dental team can remove the damage, place a custom-made dental crown, and restore your smile and bite.
Can Dental Crowns Be Whitened?
Since dental crowns are not made of enamel, they can't be whitened. That's why your dental team will work with you to select a shade that perfectly matches your existing smile or is the shade you want to achieve after getting a professional teeth whitening treatment or veneers. If your crown has become discolored, then you can schedule an appointment to discuss your options, like having it replaced. Ultimately, however, the best way to keep it bright and beautiful is by caring for it properly.