Emergency Dentistry – Arlington Heights, IL
High-Quality Care
When You Need It Most
Even if you take excellent care of your teeth and you brush and floss three times per day, a dental emergency can happen at any time. Dental emergencies are any issues or concerns with your teeth that arise suddenly and require urgent care. Without proper attention, these emergencies can quickly become painful, problematic, and difficult to fix. While you cannot prevent emergency situations from happening, there are steps you can take to reduce the risk. Finding emergency dentistry in Arlington Heights, Illinois is an excellent first step.
Why Choose Westgate Dental Care for

Emergency Dentistry?
Accomplished Team
of Dental Experts
Children, Adults, Grandparents
& All Other Ages Welcome
Evening & Weekend
Appointments Available
When Are You Having a Dental Emergency?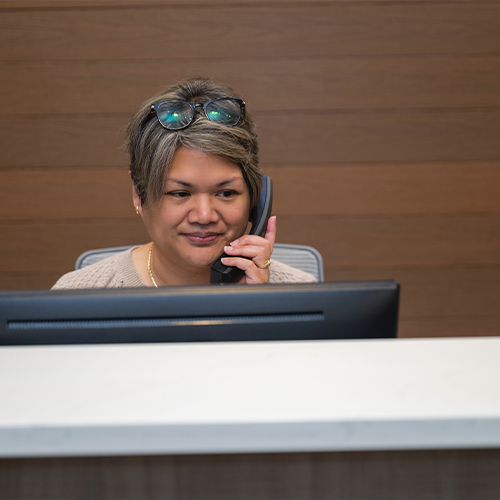 Most dental emergencies have similar causes, typically relating to some type of sudden damage to one or more teeth. This includes broken, chipped, or cracked teeth. A tooth that has been knocked out also requires care as soon as possible. The same rule applies if you have new damage to existing restorative work. Damaged or bent dentures are another cause for concern, as are damaged orthodontics. In addition, a severe toothache or a tooth that suddenly becomes sensitive to temperature should also be examined as soon as possible. It is important to remember that this is not an exhaustive list. Even if your symptom or ailment isn't listed, you may still be experiencing a dental emergency. The best way to find out is to contact your local emergency dentist in Arlington Heights with as much information about your situation as possible. Here are some common signs of dental emergencies:
Broken, chipped, cracked, or knocked out (avulsed) teeth or dental restorations
Damaged or bent partial or full dentures
Damaged orthodontics
Severe toothache pain or dental sensitivity
How to Handle Common Dental Emergencies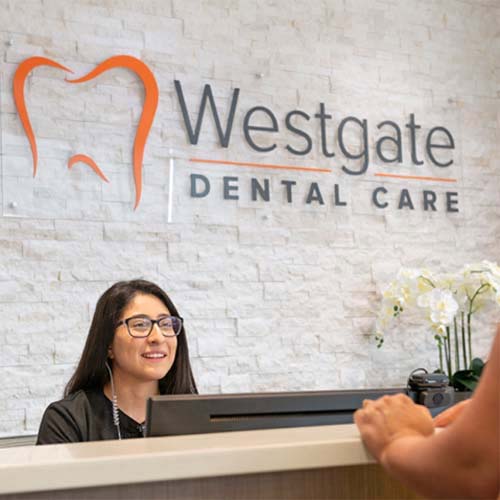 When you or a loved one experience a dental emergency, there are a few things you can do at home to stay as comfortable and as pain-free as you can until your appointment. Ice packs help to relieve pain and slow down blood flow, reducing the amount of bleeding you may be experiencing. If the blood flow is heavy, gently apply a sterile strip of gauze over the wound. Until you can visit our dental office, here are some easy ways to handle common dental emergencies:
Toothache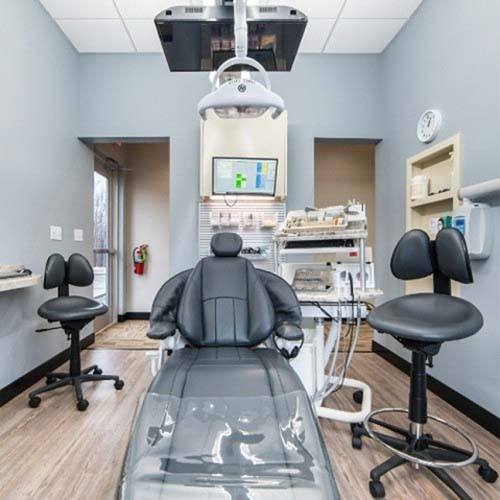 If you experience a toothache, try flossing around the area and rinsing your mouth. If the pain persists, contact our dental office right away. You may need root canal therapy, which can successfully remove infected tissue while saving your tooth. Until you can get into our dental office, you can take over-the-counter pain relievers to help reduce the pain.
Chipped/ Broken Tooth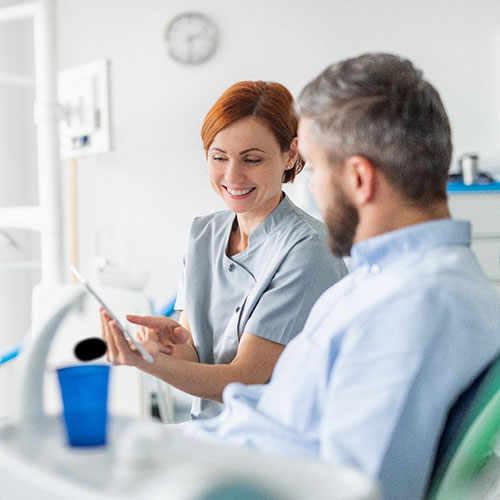 A chipped or broken tooth can cause pain but there's no need to worry! Pick up the pieces if you can and call our dental office. You can use gauze and an ice pack to manage your discomfort. Once you visit our dental office, we can repair your tooth. However, in some cases of severe injury, we may have to completely extract it to get you out of pain.
Knocked-Out Tooth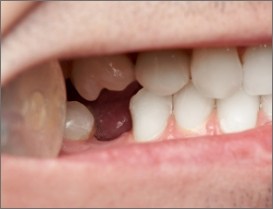 If your tooth gets knocked out, pick it up by the crown and rinse it off to avoid damaging the roots. Then, try to place it back in its socket. If this isn't possible, store it in water or milk until you can come into our dental office. The sooner you can get treatment, the better your chances are that we can successfully replant your tooth.
Lost Filling/ Crown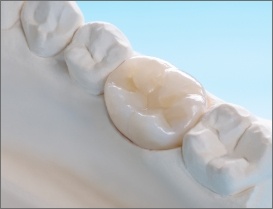 A lost crown or filling can be painful because it exposes the inner, more sensitive portions of your tooth. If this occurs, use dental cement to repair your tooth and prevent sensitivity. This can be found at your local drugstore. However, if you're in a bind, you can also use sugarless gum for some quick protection. After making yourself more comfortable, call our dental office right away.
Root Canal Therapy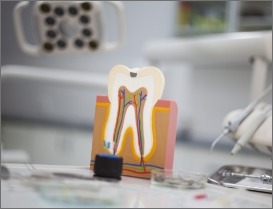 Root canals have a reputation for being very painful, but we've got some good news – they're not. In fact, root canal therapy can actually significantly relieve pain and dental sensitivity. Root canals are necessary when damage or decay accesses the inner layer of the tooth, the pulp, where the nerve system is housed. As the nerve is aggravated, patients experience toothache and sensitivity to heat and cold. To relieve this pain and repair the smile, we need to remove the inner pulp and nerve structures. Then, the tooth is refilled, and it's protected by a dental crown. Once your treatment is completed, you'll be completely comfortable and have a healthy, functional smile.
The Cost of Dental Emergencies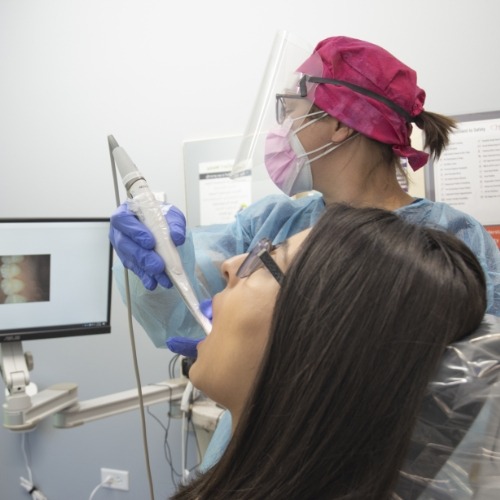 The price of your dental emergency can vary because of the many different treatment options we have. The best way to know your cost is to visit our dental office in person. We will examine your smile before recommending the right treatment plan, which will include the cost. Our front desk staff will answer any questions you may have about insurance or financing for easy and affordable dental care.
Emergency Dentistry Frequently Asked Questions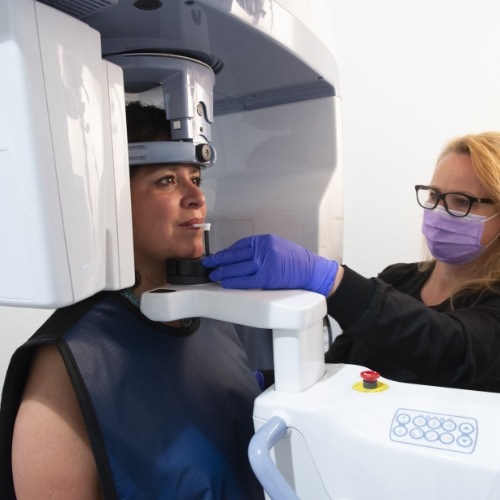 Do you still have questions about dental emergencies? We want our patients to have all the information they need for a healthy smile. That's why we've included the answers to some of the most frequently asked questions about emergency dentistry. Keep reading to learn more about dental emergencies so you can safeguard your smile.
What is Considered a Real Dental Emergency?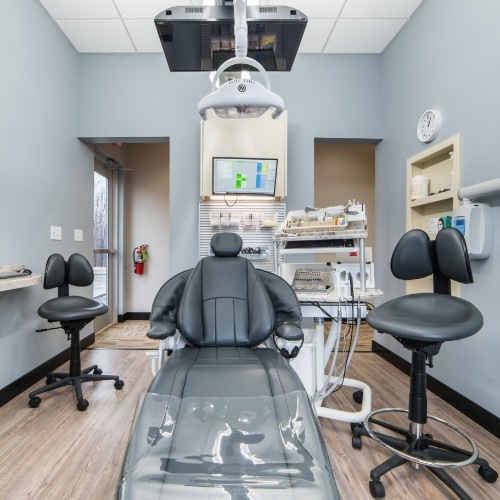 A dental emergency is a problem that occurs in the mouth, causing pain that takes away from your normal activities. The easiest way to tell if you have an emergency is if you can't focus on other tasks. This may be a toothache, fractured tooth, lost tooth, or other dental injury. When in doubt, contact our dental office to see your next steps.
How Can I Prevent Dental Emergencies?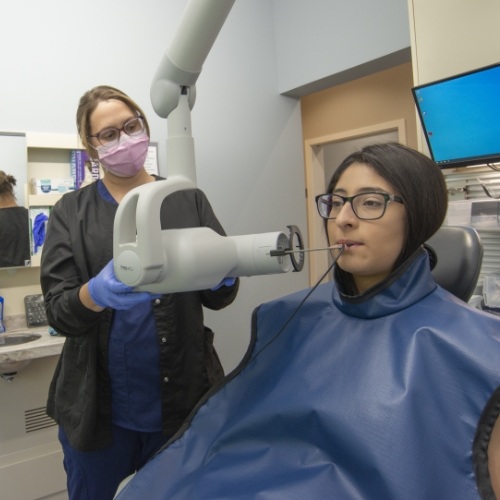 Dental emergencies can never be completely prevented, but there are some steps you can take to minimize your risk, including:
Brushing your teeth twice a day for two minutes each session
Flossing once a day
Using a mouthguard during physical activity
Visiting our dental office for routine checkups and cleanings
TMJ/TMD Therapy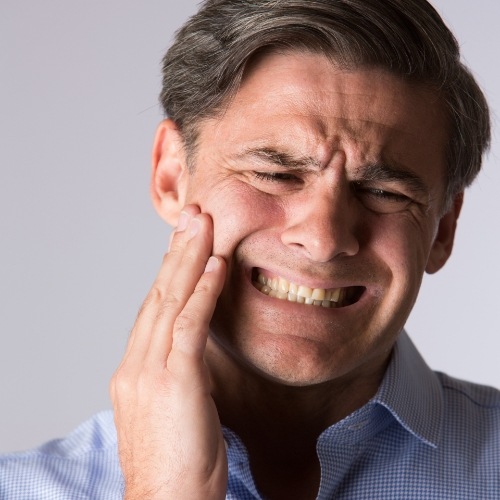 Our team of experts is experienced with diagnosing and treating TMJ dysfunction that can cause chronic jaw pain, earaches, and teeth grinding. We offer customized oral appliances to help protect teeth from becoming worn-down and damaged as well as bite adjustments to reduce the amount of pressure on your jaw joints. Based on our findings, we'll discuss each of your options with you and help you decide which therapy solution is best for your needs.