Common Dental Emergencies
If you're not sure whether or not your situation is an emergency, we encourage you to contact us anyway. The sooner we get to work repairing damaged smiles the better. Some of the common dental emergencies we see include:
Broken, chipped, cracked, or knocked out (avulsed) teeth or dental restorations
Damaged or bent partial or full dentures
Damaged orthodontics
Severe toothache pain or dental sensitivity
Caring for Damaged Smiles
If you experience an emergency, some first-aid and pain management techniques you can use at home include:
Use ice packs to relive pain, reduce swelling, or slow blood flow from soft tissue lacerations
Replace a lost tooth in the original socket if at all possible, and if not, place the tooth into a container of milk
Use gentle pressure and sterile gauze or clean cloth to stop the flow of blood
Take over the counter pain relievers like aspirin or ibuprofen to relieve pain, but do not ever place aspirin onto a tooth as this could create further damage
Risk Factors to Avoid
While you can't necessarily avoid or prepare for a dental emergency, you can change some bad habits to decrease your risk for a dental emergency. Some of the things you can do to avoid potential dental emergencies include:
Kick biting habits like nail biting, eraser chewing, or ice eating
Maintain effective at-home hygiene including brushing twice a day and flossing at least once
Visit a general dentist for checkups at least two times each year
Seek treatment for any dental damage, decay, or pain right away
Emergency Dentistry when You Need Us Most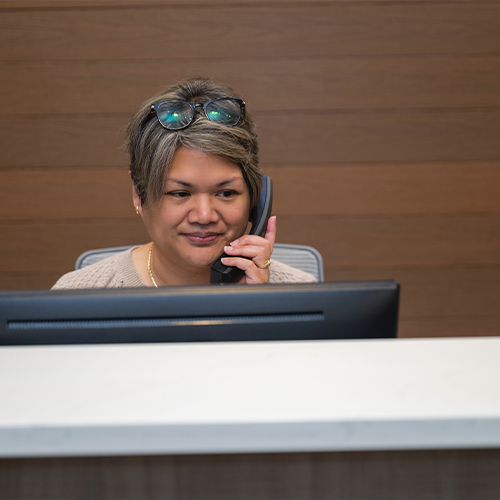 While you likely won't be able to plan for or completely avoid every dental emergency, with proper, prompt emergency dentistry services, you can preserve a high level of natural dental structure. At Westgate Dental Care, our team offers quick and effective emergency dentistry services for patients in the Arlington Heights, IL area. We are typically able to see patients of record on the day they contact us for an emergency appointment, and we see new patients as quickly as is safely possible. If you or a loved one experience a dental emergency, please call our office right away, so we can start repairing your smile right away.
Have a Dental Emergency? Let Us Know!
Dental Emergency Contact Form
Remember: if you need immediate help, please call (847) 754-4480.