Emergency Dentist — Arlington Heights, IL
High-Quality Care When You Need It Most
Even if you take excellent care of your teeth and you brush and floss three times per day, a dental emergency can happen at any time. Dental emergencies are any issues or concerns with your teeth that arise suddenly and require urgent care. Without proper attention, these emergencies can quickly become painful, problematic, and difficult to fix. While you cannot prevent emergency situations from happening, there are steps you can take to reduce the risk. Finding emergency dentistry in Arlington Heights, Illinois is an excellent first step. For high-quality care when you need it most, don't hesitate to contact Westgate Dental Care right away.
Why Choose Westgate Dental Care for Emergency Dental Care?
Accomplished & Experienced Team of Dental Experts
Same-Day Appointments for Emergency Patients
Open on Saturdays & Evenings
What to Do in a Dental Emergency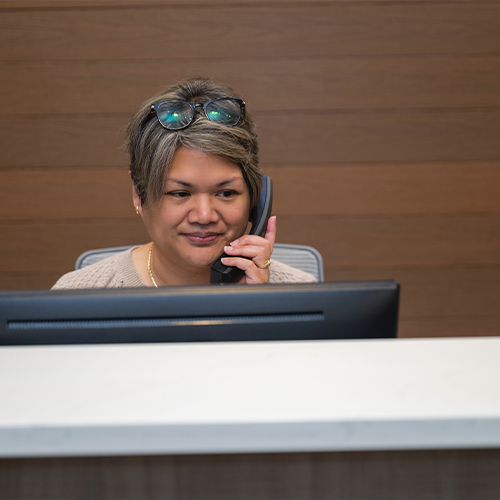 Step 1: Call us as soon as you can so we can schedule you for a same-day emergency appointment. We're open on Saturdays and evenings.
Step 2: A team member will walk you through basic first-aid instructions to follow until you can reach our office.
Step 3: Arrive for your appointment with one of our experienced dentists, who will examine you and relieve any serious pain you may be in.
Step 4: Your Arlington Heights emergency dentist will review their findings with you, explain your treatment options, and work with you to create a custom treatment plan.
Step 5: Our team will get to work repairing your smile and protecting your teeth, always focusing on your health, safety, and comfort.
The Most Common Dental Emergencies
A dental emergency is a problem that occurs in the mouth, causing pain that takes away from your normal activities. This could include injuries from an accident, like a broken or knocked-out tooth, or an issue that has been gradually worsening over time, such as a toothache or sensitive teeth. The easiest way to tell if you have an emergency is if you can't focus on other tasks. However, even if you are unsure if your situation requires urgent attention, we encourage you to call us anyways. Below, we've gathered information on some of the most common dental emergencies we treat, including how urgently they should be addressed, how to handle them at home until your appointment, and how we're likely to treat them when you arrive.
Understanding the Cost of Dental Emergencies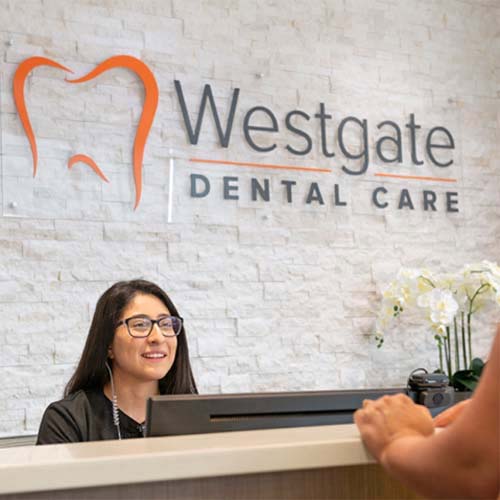 When it comes to dental care, many patients are worried about the cost. That's natural! Unfortunately, however, there is no one-size-fits-all answer when it comes to the cost of emergency dentistry because of the many different types of injuries and treatment options. Don't worry – to ensure you are as prepared as possible, we're discussing factors that play a role in the price and our various payment options.
Every Dental Emergency is Different
"Dental emergency" is often used as an all-encompassing term. However, it can refer to anything from a soft tissue injury to a completely knocked-out tooth. As you can imagine, the treatment options are quite extensive. For example, someone with a painful toothache may only need a small filling to restore their pain-free smile. A patient with multiple knocked-out teeth, on the other hand, may require a dental bridge or dental implants. So, the cost really does depend on the extent of the injury and the necessary treatment.
Does Dental Insurance Cover Dental Emergencies?
In many cases, yes! The extent of the coverage depends largely on your plan. While some patients have a complimentary emergency exam annually, others can take advantage of 50% to 80% off the necessary restorative treatments, like fillings and root canal therapy. If you aren't sure what your dental plan covers, don't hesitate to reach out to your provider. Otherwise, you can always get in touch with our knowledgeable team. We would be happy to help you understand and utilize your benefits!
Other Options for Making Dental Emergencies Affordable
Dental insurance is one of the most common ways to lower your out-of-pocket expenses, but it certainly isn't the only one. Our team is proud to have an in-house savings plan that includes digital X-rays, regular checkups, and emergency visits! If you want to space out your payments, then consider flexible financing with CareCredit. After all, many patients can enjoy little-to-no interest options, which prevents you from having to pay the entire cost upfront. Lastly, we offer periodic specials. Find out the latest ones by giving us a call!
Taking Care of Your Smile Can Save You Money
From dental insurance to special offers, you now know a bit more about the financial aspect of emergency dentistry. However, any discussion on the cost would be incomplete without talking about preventive care. Each six-month checkup and cleaning plays a crucial role in removing plaque, catching tooth decay in the early stages, screening for oral cancer, cleaning the hard-to-reach areas of your mouth, and removing stubborn surface stains. In short, these routine visits are essential to reducing your risk of experiencing a dental emergency. So, to avoid a stressful trip to our emergency dentist's office, make sure to prioritize your biannual visits!
Keys to Preventing Dental Emergencies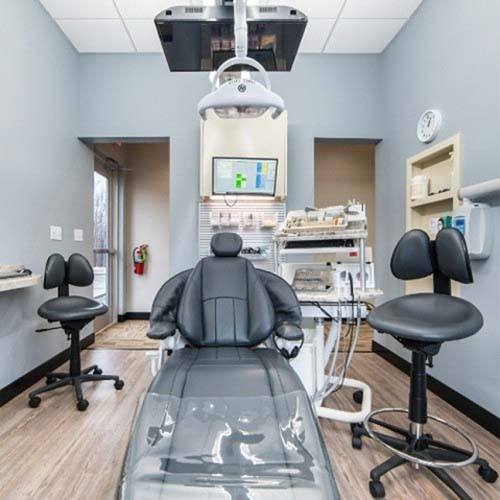 From a loose restoration to a completely knocked-out tooth, dental emergencies can be inconvenient, stressful, and painful. Unfortunately, they can never be completely prevented. However, there are several steps you can take to minimize your risk. Read on to learn a few!
Visit Your Dentist Regularly
Simply put, biannual dental checkups and cleanings are vital. In addition to screening for oral cancer and removing built-up plaque, these routine visits ensure that oral health problems like tooth decay, cavities, and damaged restorations are caught in the early stages. Before they require an emergency visit to our office. So, if it's been more than six months since your last appointment with our Arlington Heights dentist, now is the perfect time to schedule it!
Maintain Good Oral Hygiene At Home
Even small cavities have the potential to grow rapidly, weakening your tooth and your overall oral health in the process. That's why it's of the utmost importance that you stay vigilant about preventing cavities, gum disease, and the like. One of the best ways to do that is by implementing a solid at-home dental care regimen. This includes using a soft-bristled toothbrush to brush morning and evening, flossing daily, and rinsing with mouthwash regularly.
Stick to a Nutritious Diet
Naturally, what you eat impacts your oral health! If your diet is filled with foods and drinks that are high in sugar, it's likely that you'll develop a cavity or two over the years. On the other hand, if you fill your plate with cooked vegetables, fresh fruits, and other nutrient-dense foods, then you will provide your body with the vitamins it needs to keep your smile healthy from the inside out.
Bonus tip: drink plenty of water! This colorless beverage won't cause stains, will rinse away debris from your teeth, help prevent dry mouth, and keep you hydrated throughout the day.
Wear a Mouthguard
Do you play sports? Do you grind your teeth when you're stressed or while you sleep? Then talk to our team about a custom mouthguard! This device may be small, but it can provide your teeth with the protection they need, helping prevent cracked, chipped, and completely knocked-out teeth. We can personalize your mouthguard to your specific needs as well, ensuring that your smile has the maximum protection it needs.
Use Tools to Open Packages, Not Your Teeth
Have you ever used your teeth to open a bag of chips or remove a bottle cap? It's okay – mistakes happen. Moving forward, always locate the proper tool, like scissors or a bottle cap opener. Although it may take a few extra minutes to locate, it's significantly more convenient than having to drop everything for an emergency visit to our office.
Dental Emergency FAQs
On this page, we've covered everything from what to do in a dental emergency to the factors that impact the cost. If you have a few more questions on your mind, then don't go anywhere – we've answered some frequently asked questions right here! Of course, if you can't seem to find the answer you're looking for, then don't hesitate to contact our team directly so we can help.
Should I visit the emergency room first for dental emergencies?
Since hospitals rarely have dentists on staff, it's best to make your first call to our office if you have a knocked-out tooth, loose restoration, or another dental injury. From there, we can learn more about your emergency, help you with the next steps, and schedule a time for you to come in for treatment.
Of course, there are some cases where you should call 911 or head to your nearest ER, particularly if you're experiencing a potentially life-threatening symptom, like difficulty breathing. Once you get the medical attention you need, we can restore your smile as well.
How should I sleep with tooth pain?
One of the first steps you should take is avoiding crunchy, acidic, and cold foods for dinner or dessert. These can exacerbate any discomfort you're experiencing, making it more difficult to relax. Before bed, prop your pillows up so you can keep your head elevated while you sleep, and take an over-the-counter pain reliever to minimize any soreness you're experiencing. You can also use a cold compress to help alleviate puffiness and temporarily numb the area.
Remember: the tips mentioned above are not long-term solutions. They are only recommendations when you have a day or two until your dental appointment and need to sleep in the meantime.
Will my toothache go away on its own?
Although many patients cross their fingers and hope that their toothache will go away on its own, it's important to remember that your tooth cannot heal without professional treatment. In fact, the longer you wait, the more time the decay or infection will have to progress. That's why we recommend scheduling an appointment with our team if the pain lasts more than 24 hours, if you're experiencing a sharp pain when biting down, or you're experiencing other abnormal symptoms, like a bump on your gum or discoloration on the tooth. The sooner you come in for an appointment, the sooner our Arlington Heights emergency dentist can pinpoint the root of the problem and put a plan in place to treat it.
My chipped tooth doesn't hurt. Do I still need to visit?
If you've chipped your tooth but aren't experiencing any discomfort, then you don't need to schedule a same-day appointment with our team. You should, however, visit us within a day or two of chipping your tooth. That way, we can make sure it isn't vulnerable to infection or further damage.