All-On-4 – Arlington Heights, IL
Full Smile Replacement with Ultimate Health & Convenience
At Westgate Dental Care, we offer state-of-the-art dentistry for ultimate convenience and lifelike results. All-on-4 is one of our more popular tooth replacement options because it allows us to restore your entire smile with the benefits of dental implants in one visit. Keep reading to learn more about All-on-4 in Arlington Heights.
How Do All-On-4 Implants Work?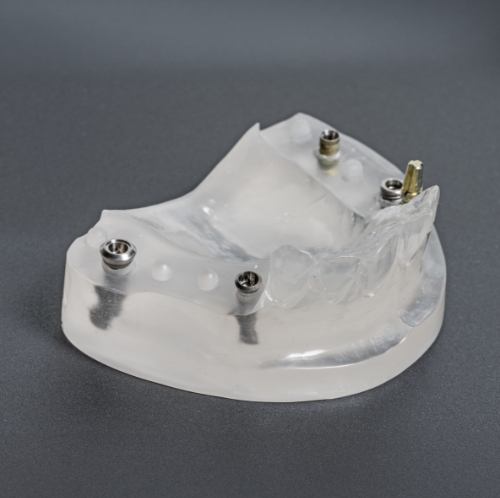 All-on-4 combines dental implants with dentures to create beautiful, strong, and full smile replacements. Where this treatment differs from implant-retained dentures is that we can place 4 dental implants in the jawbone all at once. This is done by finding the areas of the bone with the most volume—the perfect spots for implant surgery. After making slight incisions in the gums and creating small holes in the bone, we can place all 4 dental implants in just one visit.
Am I A Candidate For All-On-4 Implants?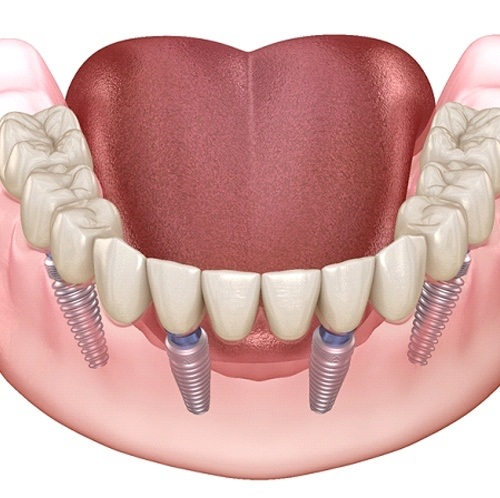 The best way to know if you're a candidate for All-on-4 is to visit our office for a consultation. One of our experts will carefully examine your mouth, checking the overall condition of your health as well as the strength of your jawbone. After, we can develop your personalized treatment plan. Usually, patients who can benefit from All-on-4 will be missing most of their teeth but still have enough jawbone to accommodate dental implants. It's also important to have a commitment to good oral healthcare in the form of brushing, flossing, and visiting our office regularly.
What Are the Benefits of All-On-4 Implants?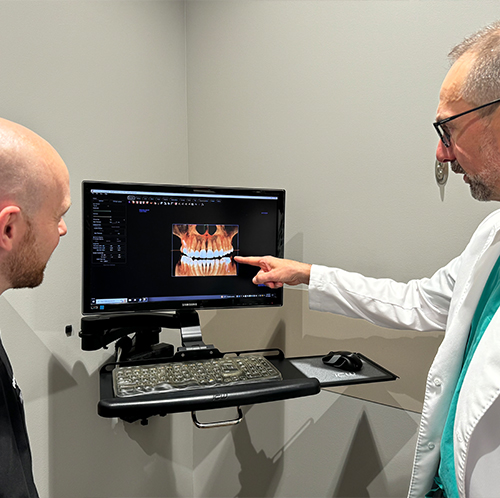 We offer All-on-4 dental implants because of the amazing advantages they bring our patients, including:
Appearance: Patients can enjoy a smile that looks just like their natural one for boosted confidence and attractiveness.
Strength: Rooted in the jawbone, All-on-4 dental implants function like your original smile, allowing you to eat all of your favorite foods.
Convenience: Instead of multiple appointments for implant placement and restoration, All-on-4 allows you to walk out of our office with a brand-new smile in one visit.
Health: Dental implants stimulate the jawbone to prevent it from deteriorating any further after tooth loss, maintaining your facial shape in the process.
All-On-4 VS Traditional Dental Implants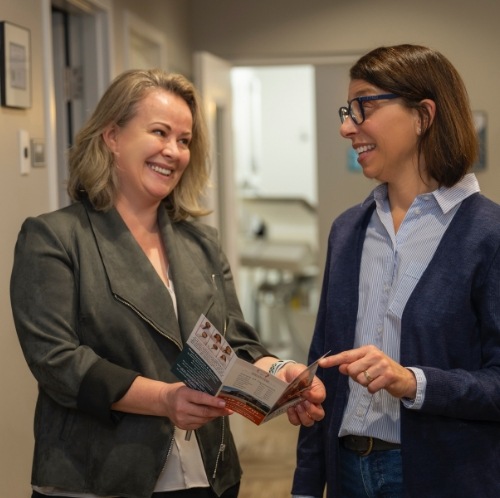 While All-on-4 utilizes dental implants, the process is different from tradition ones. Dental implants typically require multiple visits for their placement and restoration with a healing period of at least 3 to 4 months in between. However, All-on-4 eliminates the need for extra visits. Instead, we can find the areas of bone that are the strongest, placing 4 dental implants in the jaw during the same appointment. After, we will mount a denture to give you a complete smile. This eliminates the need for multiple visits and time spent wearing temporary restorations!