Nitrous Oxide Sedation – Arlington Heights, IL
Relaxing & Stress-Free Dentistry
Do you get nervous for your dental appointments even when it's just a routine checkup and cleaning? Maybe you've even skipped dental visits because you simply don't like the experience? At Westgate Dental Care, we are committed to making your appointments as relaxing and enjoyable as possible. That's why we offer nitrous oxide in Arlington Heights – an easy way for patients to stay calm and comfortable throughout their entire visit. Read on to learn more about this service!
Why Choose Westgate Dental Care for Nitrous Oxide Sedation?
Experienced Team of Dentists
Fast-Acting Comfort
Friendly Dental Staff
What is Nitrous Oxide Sedation?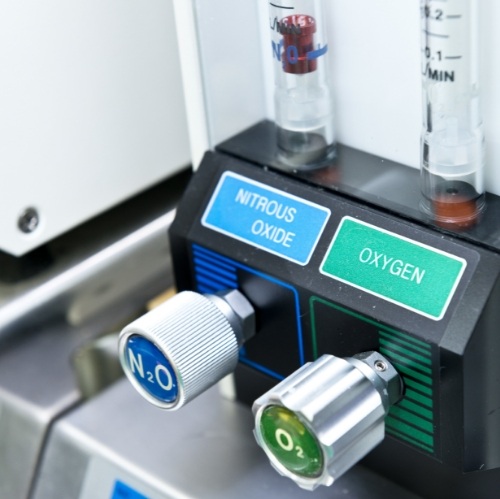 Nitrous oxide is an effective sedative that becomes a colorless, odorless gas when it's mixed with oxygen. You may know it as "laughing gas" because it tends to make patients feel quite happy, light, and even giggly. This gas is administered through a small nasal mask that you'll wear throughout your appointment.
The Nitrous Oxide Sedation Process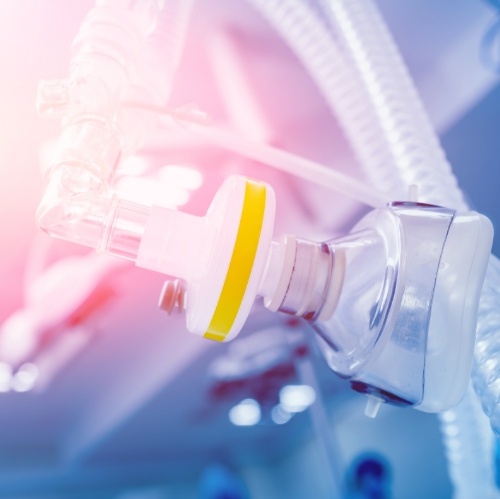 Once you come into our office for your dental appointment, we will make sure you're feeling well before reviewing your medical history. As soon as you sit down in the dental chair, we'll gently place the mask on your face and begin the sedation process. That way, you'll feel completely relaxed and comfortable before your dental procedure begins. The level of sedation you receive can be easily adjusted throughout the appointment based on your needs. And, once your treatment is over, the effects of nitrous oxide will wear off just a few minutes after our sedation dentist in Arlington Heights removes the mask.
Benefits of Nitrous Oxide Sedation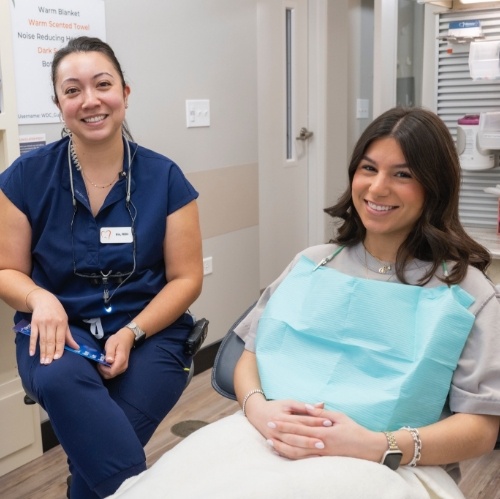 One of the main benefits of nitrous oxide is that it can be used in many situations. Whether you're nervous about a routine checkup, or you need a more extensive restoration, nitrous oxide will keep you cool, calm, and collected. It also takes effect very quickly, making it easy for patients to relax well before one of our dentists begins treatment. Additionally, nitrous oxide allows you to feel sleepy and even rested to the point that you fall asleep, but you can be woken with a gentle tap on the shoulder. Because you never go completely under, you can drive yourself to and from our practice no problem – we will just ask you to hang around for a few extra minutes just to ensure you're completely normal after your sedation.
If you have any questions about nitrous oxide, please don't hesitate to contact our office to speak with one of our friendly team members.