Oral Conscious Sedation – Arlington Heights, IL
Get Comfort & Peace of Mind
Dental visits are rarely at the top of the list of fun activities for anyone, however it's much more serious for some patients. Dental fear and anxiety affect millions of Americans, but it becomes a significant issue when it prevents them from getting the dental care they need. That's why we offer oral conscious sedation! This easy-to-use treatment will help you relax while getting comfort and peace of mind. Read on to learn more about how your sedation dentist in Arlington Heights uses this amazing solution to help patients enjoy their dental care.
What is Oral Conscious Sedation?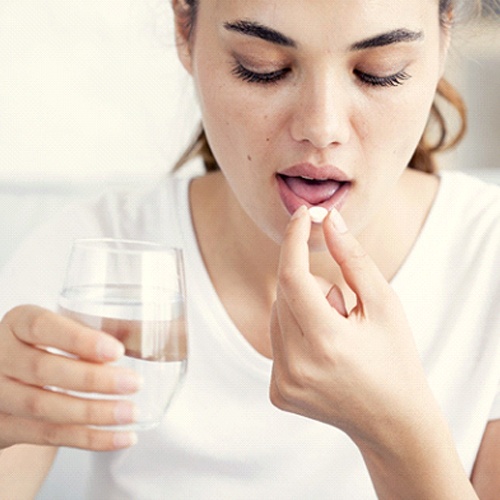 Oral conscious sedation is a small pill that is taken before your appointment. Instead of making you feel light and tingly like nitrous oxide, or putting you completely to sleep with IV sedation, this option is the perfect sweet spot. Once you take the pill about an hour before your visit, you will begin to notice its effects just as you're settling into the dental chair.
Before we begin your actual treatment, we will always ensure that you're happy, relaxed, and comfortable. Oral conscious sedation doesn't put you to sleep, however it's common that patients are so calm that they dose off. No worries – you can be tapped gently on the shoulder to get woken up. Because of these stronger effects, we recommend that you have a friend or family member drive you to and from our office.
The Benefits of Oral Conscious Sedation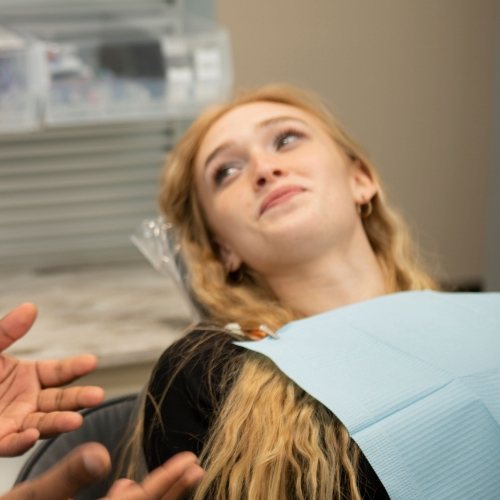 We offer oral conscious sedation because of its many advantages, including:
Convenience: Treatment is as easy as taking a pill before your appointment. Plus, the effects wear off faster than IV sedation.
Effectiveness: Patients feel cool, calm, and collected during treatment. Additionally, it's normal to forget what happened during the appointment, which most enjoy.
Predictability: This treatment is so predictable that we will give you an exact time to take your pill so your appointment will go as smoothly as possible.
Versatility: Whether you have a real fear of the dentist, or you're looking for a way to relax, oral conscious sedation can help.
Is Oral Conscious Sedation Right for You?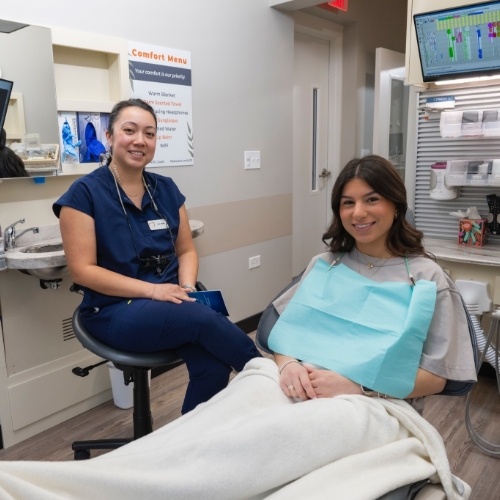 We recommend oral conscious sedation mostly for patients with moderate dental fear or anxiety. It provides the perfect effects because it's stronger than nitrous oxide but weaker than IV sedation. This solution is great for patients who want to mentally and physically "check-out" during their dental appointments. However, oral conscious sedation in Arlington Heights is also great for patients who have an overactive gag reflex or difficulty keeping their jaw open during dental appointments. Even if you wouldn't necessarily consider yourself fearful of the dentist, this treatment is great if you've had a recent traumatic experience and want to just relax.