Wisdom Tooth Extractions - Arlington Heights, IL
Easy Procedures for Comfortable & Healthy Smiles
Wisdom teeth are a product of evolution, but many people today no longer need them. In fact, for many patients, wisdom teeth can cause serious pain and dental problems if left in the mouth. Thankfully, we provide effective and comfortable wisdom tooth extractions in Arlington Heights, IL to keep our patients happy and smiling. Read on to learn more about this process and why it's necessary.
Why Choose Westgate Dental Care for

Wisdom Tooth Extractions?
Dental Sedation
Methods Available
Pain-Free Wisdom
Tooth Extractions
Experienced Team
of Dental Experts
Why Are Wisdom Teeth Extracted?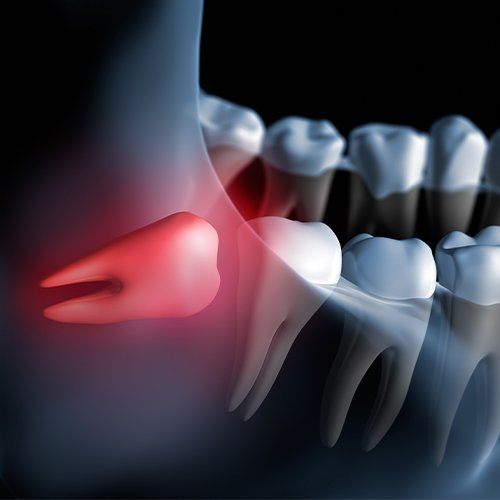 Wisdom teeth are your third set of molars that typically develop in your late teens or early twenties. Sometimes, patients are able to keep their wisdom teeth without any problems, but typically, the jawbone doesn't have enough space to accommodate them. This can cause problems if they aren't removed, leading to impacted teeth, where the molars can't fully break through the gums. We also extract wisdom teeth for these common reasons:
Crowding can cause damage to other teeth
Wisdom teeth can push your smile out of alignment
Wisdom teeth can cause inflammation and pain in the gums
Extra teeth make it more difficult to care for the already hard to reach areas of the smile
Candidates for Wisdom Tooth Extraction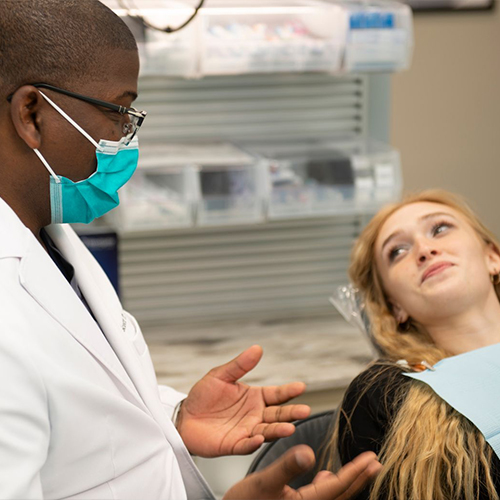 Typically, we will be monitoring our patients smiles, looking out for your wisdom teeth in our X-rays. We will be able to schedule your appointment before any problems occur. However, wisdom teeth can also appear rapidly in between appointments. You may be able to feel something hard underneath your gums, or you may even see parts of the teeth peeking out. If this occurs, don't hesitate to contact our dental office!
The Wisdom Tooth Extraction Process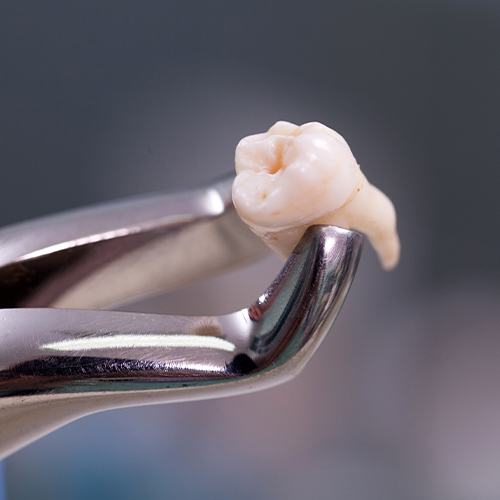 Before beginning, we will ensure that you're numb and comfortable. We have anesthesia so you won't have to worry about pain during the procedure. Then, we will make small incisions in the gums to access the wisdom teeth. In some cases, your wisdom teeth may have emerged enough that we can easily extract them all at once. However, more complicated cases may require the division of your tooth, so we can remove it in smaller pieces. Either way, we will keep you relaxed and pain-free. After the teeth are extracted, our expert dentist will clean around the area and stitch it up for a healthy smile.
Aftercare for Wisdom Tooth Extraction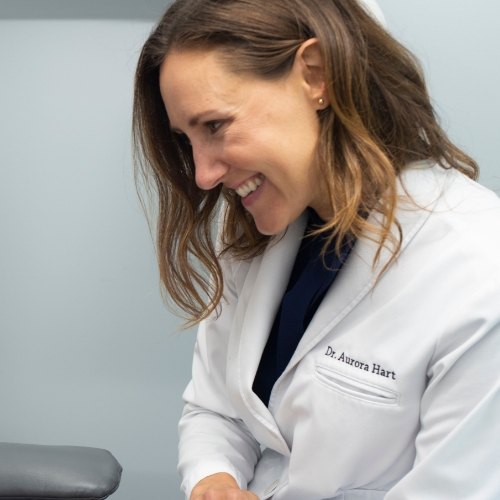 After your wisdom tooth extraction, you should have someone who can safely drive you home. It's important to rest for the next couple of days, which is why many patients schedule their treatment on Fridays. Avoid drinking through a straw or eating hard/chewy foods during the first 24 hours. Additionally, take our medication and rinse as prescribed to minimize any soreness or discomfort. You should also avoid brushing and flossing the site during the first couple days but be sure to maintain your regular oral healthcare routine. If you have any questions, don't hesitate to contact our dental office!