Cosmetic Dentistry – Arlington Heights, IL
Smile Perfecting
Cosmetic Dentistry
"The Academy of General Dentistry reports that 40 percent of survey respondents notice a smile first in people they work with, and 96 percent believe that a smile is important to a person's appearance."
Have you always dreamed of having a movie star smile? Want brighter, straighter teeth? We can help. At Westgate Dental Care, we offer a wide variety of options for cosmetic dentistry in Arlington Heights, IL to deliver the picture-perfect smiles of our patients' dreams. If you'd like to find out more about cosmetic dentistry options, we encourage you to contact our team to schedule a cosmetic consultation with Dr. Kics, Dr. Rosenblatt, Dr. Hart, Dr. Kluz or Dr. Christian in our state-of-the-art Arlington Heights, IL dental office.
Why Choose Westgate Dental Care for

Cosmetic Dentistry?
Customized Cosmetic
Dental Treatments
State-of-the-Art
Dental Office
In-House Dental
Savings Plan
Porcelain Veneers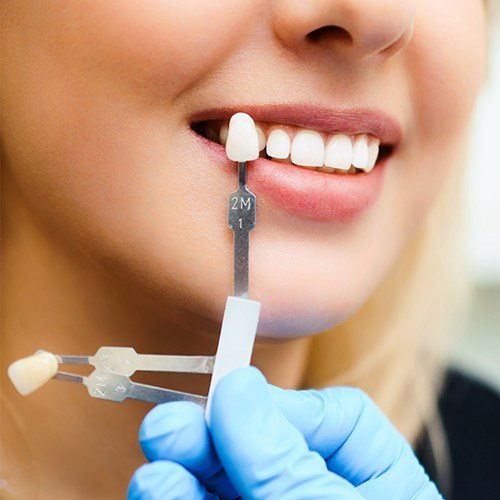 Veneers, thin sheaths of porcelain, are often recommended for those patients who want to conceal a wide variety of cosmetic flaws without undergoing numerous or complex cosmetic, restorative, or orthodontic procedures. Porcelain veneers are customized to fit onto the front facing surfaces of teeth, and they are designed, crafted, and placed in one appointment. During the initial visit, we may have to remove a small amount of tooth enamel in order to allow the veneer to lay flat within the smile line. Then, we'll capture bite impressions that will be used by our lab to create the custom veneers. If we need to remove surface enamel to prepare the smile for veneers, we'll place a temporary to protect the prepared teeth. Once we receive the final veneers, you'll return to our dental office to exchange the temporary for a custom porcelain veneer perfecting your smile.
Metal-Free Dental Crowns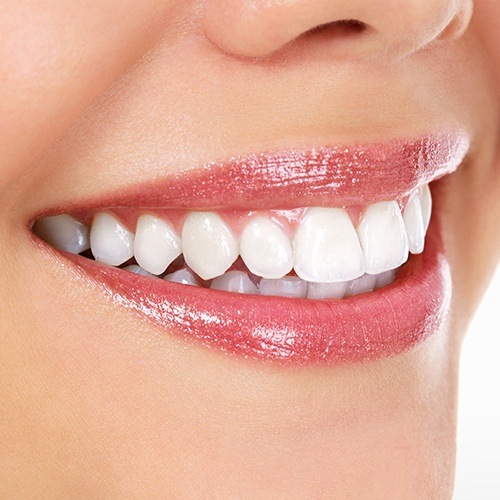 In the past, restoring a damaged tooth meant placing a clunky, cumbersome, metal crown over the top of it. Over time, this could cause tooth discoloration and dental sensitivity. With modern, metal-free crowns that are made from porcelain and ceramic, you can get your oral health back on track without worrying about any of these issues. Not only do they flawlessly blend in with the rest of your natural teeth, but they also provide long-lasting and durable protection.
Cosmetic Dental Bonding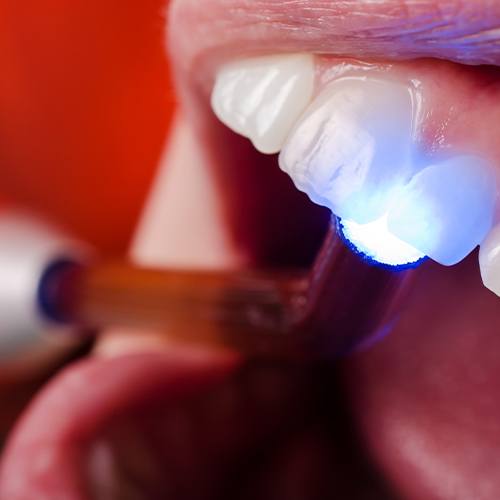 While not possible in every situation, direct bonding may allow us to provide many patients with a more conservative and affordable cosmetic treatment alternative to porcelain veneers. Bonding uses the same tooth-colored composite resin utilized for fillings. We apply the composite to the surfaces of teeth. Then, we shape the putty-like material into position, correcting and concealing dental damage and decay. Once in place, we use a curing light to harden the composite into position.
Learn More About Cosmetic Bonding
KOR® Teeth Whitening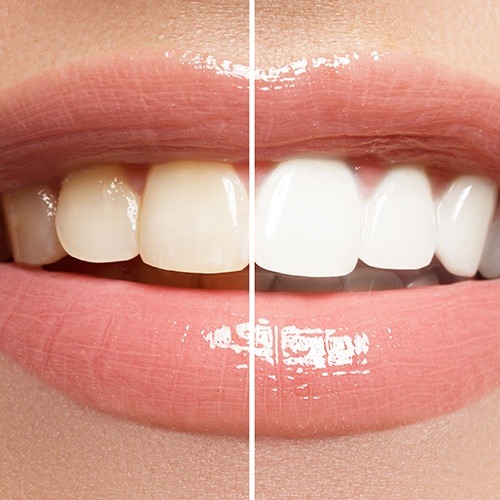 Many of the patients who choose to visit our dental office for teeth whitening have already tried over-the-counter whitening solutions. While these toothpastes, mouthwashes, strips, and gels promise dramatically brighter results, they cannot typically deliver the kind of teeth whitening results patients are hoping for. Our team offers safe and effective in-office teeth whitening. We use the KöR teeth whitening system that brightens smiles up to ten shades in just one short visit to our Arlington Heights dental office and sends you home with treatments that you can do from home to maintain your radiant results.
Learn More About Teeth Whitening
Gum Recontouring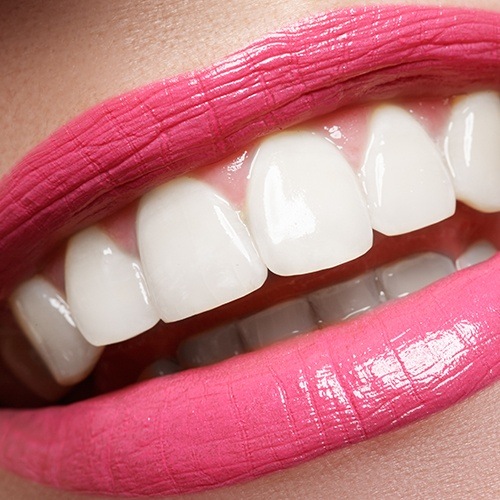 Using our advanced, soft tissue laser, we're able to fix disproportionately gummy smiles by precisely reshaping the gumline. The laser utilizes a concentrated and accurate beam of light to remove excess gum tissue as well as cauterize the area. That means that there's no need for sutures, scalpels, or a long recovery time. Once the procedure is complete, you'll be able to enjoy a beautifully-sculpted grin that you can feel proud of.
Learn More About Gum Recontouring
Smile Makeovers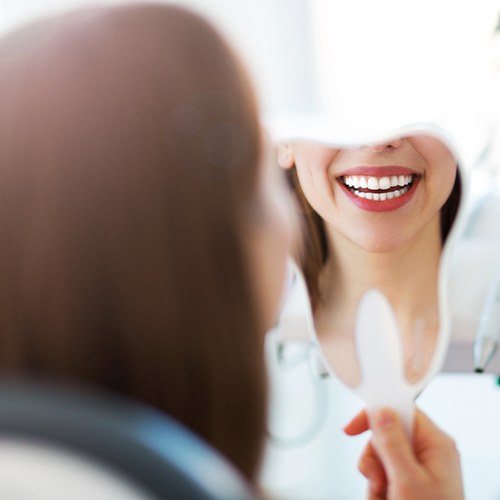 Do the flaws and imperfections in your smile seem overwhelming? If you have a variety of problems like discoloration, chipped teeth, misshapen teeth, missing teeth, and more, it may seem like no dental service can help. Thankfully, we offer smile makeovers, combining 2 or more cosmetic and restorative services to deliver amazing results. Read on to see how we can give your smile a complete transformation.
Learn More About Smile Makeovers
Cosmetic Dentistry FAQ's
Are you still curious about cosmetic dentistry? There are a variety of services we have to offer, and we want our patients to have the information they need to feel confident in our treatments. That's why we've included the answers to some of the most frequently asked questions about cosmetic dentistry! Read on to satisfy your curiosity and learn more about how we can transform your smile.
Which Cosmetic Service is Right for me?
We offer a wide range of cosmetic treatments, so how do you know which one is best for you? The only way to know with certainty is to visit our office for a consultation. One of our dentists will carefully examine your smile before recommending the right option. In some cases, you may need various treatments to get the results you need. No two smiles are the same, which is why your initial consultation is vital.
How Much Will My Cosmetic Dentistry Cost?
Many patients wonder about the cost of their cosmetic treatment. However, your smile and the flaws that affect it are completely unique, which is why the only way to receive a precise estimate is to schedule a consultation with our office. During your appointment, one of our experts will examine your mouth before developing a personalized treatment plan that includes the total cost of your cosmetic dentistry. Just remember that most dental insurance providers won't cover these services unless they help restore or repair your oral health.
Why Should I Visit the Dentist for Teeth whitening?
Teeth whitening has become incredibly popular—you've probably seen various products in the aisles of the grocery store. However, over-the-counter whitening can often be unreliable, uncomfortable, and disappointing. Not to mention when it does whiten, the results are usually uneven. But, by choosing our professional whitening treatment, you can brighten your smile up to 8 shades in just one visit! The best part is that our treatment is safe, effective, and convenient. Plus, our whitening penetrates the enamel to lift stains and discoloration that couldn't be reached with store bought products.
How Long Will My New Smile Last?
It depends which cosmetic treatment you get! For example, teeth whitening can last up to 6 months with proper care like brushing and flossing. However, you will be able to enjoy a more permanent solution like porcelain veneers for up to 20 years depending on your maintenance. No matter which cosmetic treatment you receive, it's vital to understand that your dental hygiene at home plays a significant role in the longevity of your newly upgraded smile.
If you have any other questions, please don't hesitate to contact our office to speak to one of our friendly team members!