Tooth-Colored Fillings – Arlington Heights, IL
Attractive Fillings Without the Silver Setbacks
Silver fillings have been the standard for restoring damaged teeth for many years now. But thanks to ongoing research on restorations and dental materials, we now know that there are other ways to effectively restore teeth without forcing patients to settle for the consequences of traditional silver (amalgam) fillings. Not only has Westgate Dental Care switched to providing tooth-colored fillings for our Arlington Heights, IL dental patients, but we're more than happy to help you replace your old silver fillings when you visit.
If you're ready to do so, give any of our dentists a call and schedule your next restorative appointment!
Why Choose Westgate Dental Care for

Tooth-Colored Fillings?
Biocompatible
Cavity Fillings
Kid-Friendly
Preventive Treatment
Convenient, Comprehensive
Dentistry
What are Tooth-Colored Fillings Made From?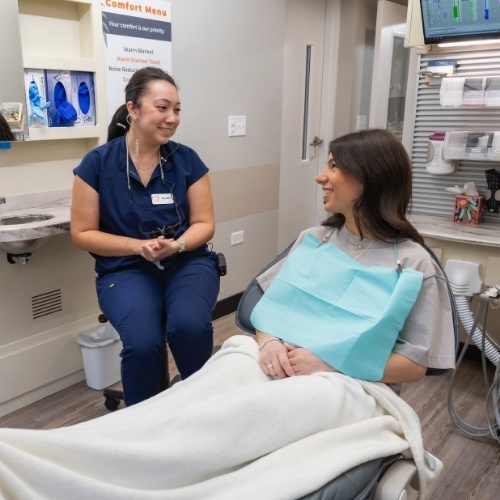 Tooth-colored fillings use what is known as composite resin to restore teeth. This putty-like substance is also used for dental bonding, a cosmetic procedure designed to hide minor chips and cracks. While it is commonly used for cosmetic applications, it's incredibly versatile, making it ideal for replacing silver fillings as well.
Instead of being a mixture of mercury, tin, nickel and copper like silver fillings, composite resin uses glass and plastic. While their materials may not be as durable as metal, they're still fully capable of restoring teeth for long periods of time without causing unintended side effects.
Benefits of Tooth-Colored Fillings vs. Amalgam Fillings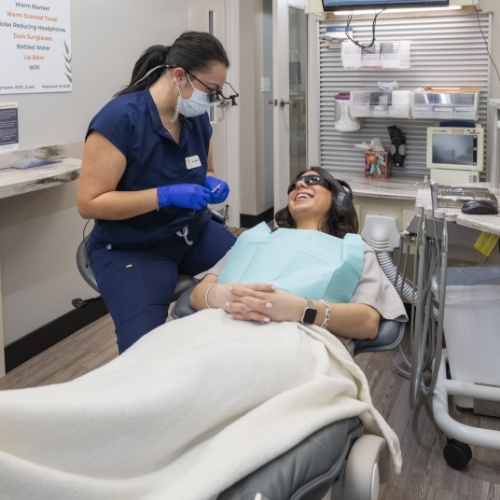 One of the biggest drawbacks of silver fillings is their appearance. As light hits them, they tend to give off a grayish sheen that can easily appear in your smile. Additionally, silver fillings are more likely to cause teeth sensitivity over the years as they expand and contract from constant temperature changes. This process also results in the filling further driving your tooth apart as it expands and contracts.
Since composite resin does not behave in this way, you don't have to worry about your tooth becoming more damaged over time. Composite resin is also an ideal option if you know you have an allergy to metal dental materials.
How are Tooth-Colored Fillings Placed?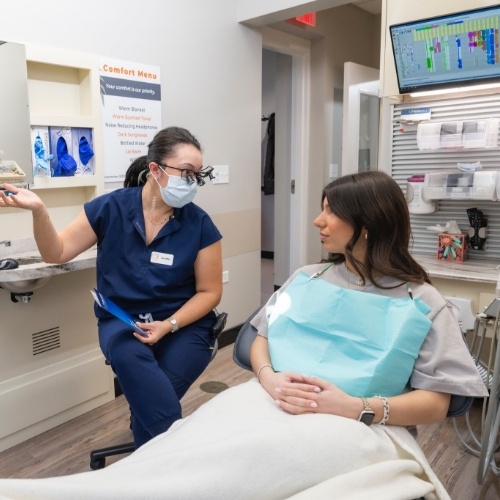 After your tooth is examined and cleaned, our dentists will mix the composite resin so that it perfectly matches the color and shade of your current tooth. This way, we can ensure that it blends in properly once we harden the material. After getting the perfect shade, we'll numb the tooth and surrounding tissue, place the resin inside your tooth, then pack, shape and mold the material until it's evenly distributed. An etchant material is placed on your tooth beforehand so the resin bonds more effectively. Once properly formed, we'll harden the resin using a special curing light.
Caring for Your Tooth-Colored Fillings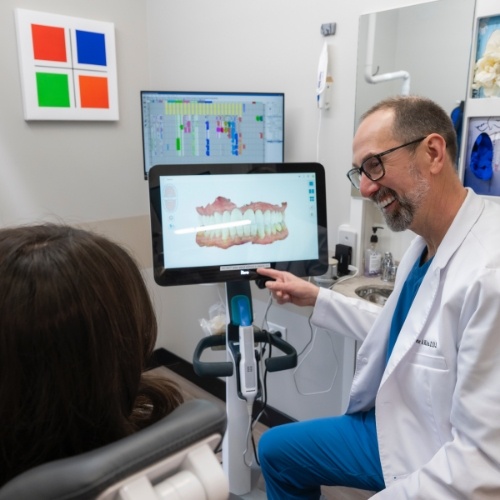 Tooth-colored fillings require no more maintenance than natural teeth. As long as you brush your teeth twice a day with a fluoridated toothpaste and floss daily, there's no reason that your fillings shouldn't last you at least 10 years. In some cases, the floss you use may shred more easily if it gets caught on your filling, but this can be mitigated by opting for a monofilament variety. If you suffer from chronic teeth grinding, you'll want to use a nightguard while you sleep to prevent premature wear-down of your restoration.