IV Sedation – Arlington Heights, IL
A Fast & Effective Way to Relax
Do you get nervous when it comes to your dental visits? If you've tried nitrous oxide sedation, or oral conscious sedation, and you wish you could feel even more relaxed and comfortable, IV sedation is a great solution. We provide IV sedation in addition to our other options because its more powerful than mild sedation but not as strong as general anesthesia. This is often the perfect level of sedation for fearful or anxious patients. Read on to learn more.
Why Choose Westgate Dental Care for IV Sedation?
Fast & Powerful Relaxation
Safety is Always Top Priority
Experienced & Caring Dental Team
How Does IV Sedation Work?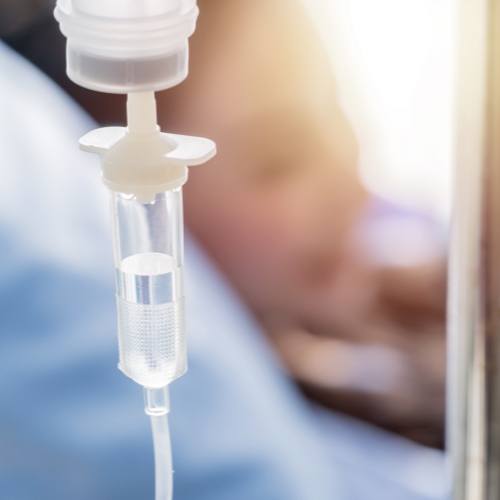 Our sedation dentist in Arlington Heights will insert a needle into a vein in your arm to administer the sedation. You'll feel a small pinch, but you'll quickly forget that it even happened. This allows us to feed the medicine into your bloodstream. Within minutes, you'll start to feel its effects. Keep in mind that you won't go completely under, but it is very normal to fall asleep. We will gently tap you on the shoulder to wake you up if we ever need you, and we can adjust the level of sedation throughout the procedure.
Benefits of IV Sedation?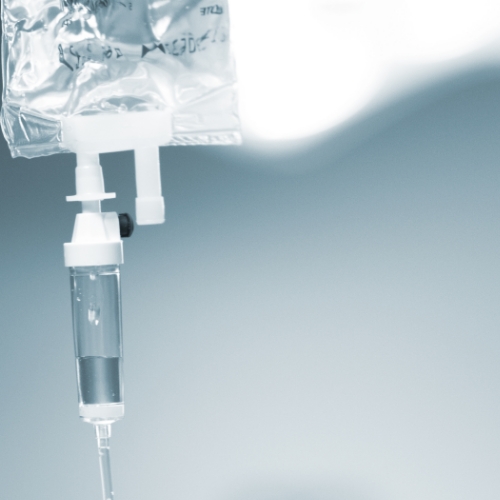 We offer IV sedation because of its many benefits, including:
The effects of IV sedation occur swiftly.
The level of sedation can be easily adjusted based on your specific needs.
IV sedation usually induces mild amnesia, allowing you to forget what occurred during your dental treatment once it's over.
It's effective enough to make extensive or more complex dental procedures comfortable and relaxing.
IV sedation is safe for the majority of patients – our trained team will monitor you closely throughout the entire procedure.
Is IV Sedation Right for You?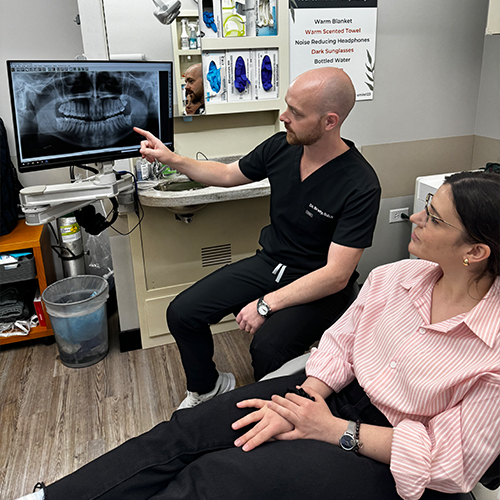 No two patients are the same, which is why we always want to get to know you and review your medical history before recommending IV Sedation. For example, pregnant women or patients with allergies to certain medication may not be able to receive this service. That said, you may be a good candidate if at least one of the following is true:
You get anxious or scared when visiting the dentist
You must undergo a complex or lengthy procedure
You have a strong gag reflex
You have difficulty getting numb