Tooth Extractions – Arlington Heights, IL
Boosting The Health
of Your Smile
We hope all of our patients are able to keep their natural teeth for a lifetime. However, despite diligent preventive efforts, tooth extractions in Arlington Heights, IL are sometimes necessary. If you suspect that you need to have a tooth pulled, please contact us so we can evaluate the situation and design a treatment plan to relieve your smile's problems and get your oral health back on track.
Why Choose Westgate Dental Care for

Tooth Extractions?
In-House Dental
Implant Placement
Customized Tooth
Replacement Solutions
In-Network With
MetLife & Cigna
Reasons for a Tooth Extraction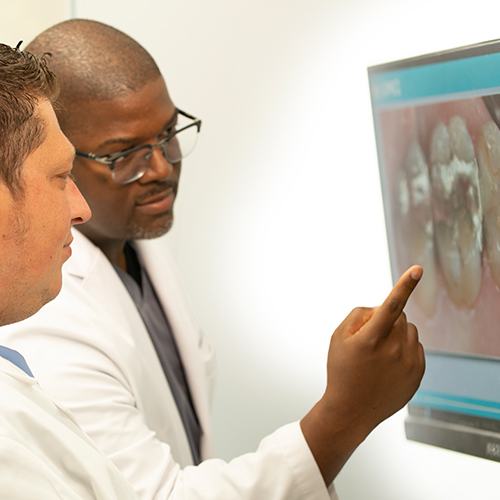 One of the most common reasons we perform tooth extractions is because a tooth is so badly damaged or decayed that it cannot not support a crown or other restoration. If you are experiencing symptoms such as severe pain when you place pressure on a tooth, extreme sensitivity to hot and cold, or you notice that a tooth is broken or otherwise suffering, visit your emergency dentist in Arlington Heights right away. Getting prompt treatment is important so you can find relief from your pain and avoid infection.
Some other reasons why it may be necessary to extract a tooth include:
The mouth is overcrowded, and we need to make room for an orthodontic treatment
To prepare a patient's mouth for partial or full dentures
The wisdom teeth are endangering the teeth around them
Of course, we don't take extractions lightly. Before we recommend this restorative treatment, we'll discuss all of your options with you and let you know about the pros and cons of each one.
The Tooth Extraction Procedure
Basically, there are two types of tooth extractions: simple and surgical. During a simple extraction, we numb the area around a tooth and use gentle force to remove the tooth from its place. Simple extractions often work well for fully erupted teeth that are still in one piece.
During a surgical extraction, we use a strong anesthetic and perhaps even sedation to make sure the patient is comfortable. Then, we may have to make an incision in the gums or break a tooth into pieces in order to remove it safely. Surgical extractions are often necessary when we are taking out wisdom teeth, any tooth that has not fully erupted, and broken teeth.
Regardless of which type of extraction you undergo, we'll give you detailed instructions on how to care for your mouth after your procedure so you can recover as quickly. Our goal is to make the entire process as comfortable as possible for you from beginning to end.
Replacing Your Missing Teeth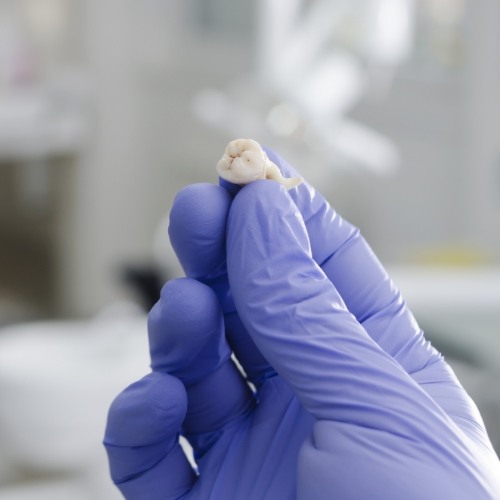 A healthy adult mouth has 28 – 32 teeth. If, due to extractions, you do not have a complete smile, your oral health and appearance could suffer long-term consequences. That's why we often recommend that our patients consider replacing their missing teeth with a bridge, full or partial dentures, or dental implants. Of the three options, implants offer the most comprehensive solution to tooth loss because they replace both the crown and the root of missing teeth; they can provide you with a strong, beautiful, and long-lasting smile. They may even make you forget that you ever had to have an extraction in the first place!