Dental Implants – Arlington Heights, IL
Better Replacements for Missing Teeth
Losing even one permanent tooth can have a severe effect on your oral health. Even if you get traditional dentures to eat and speak normally again, your gums and jawbone will still suffer from the lack of stimulation normally provided by the teeth. With dental implants in Arlington Heights, IL, you can replace both your teeth and the root structure that supports them, thus creating a healthier, stronger smile. To schedule a consultation for dental implants as a solution for lost teeth, contact Westgate Dental Care today!
Why Choose Westgate Dental Care for

Dental Implants?
In-House Dental
Implant Placement
Mini Dental
Implants Available
High-Quality
Dental Materials
Benefits of Dental Implants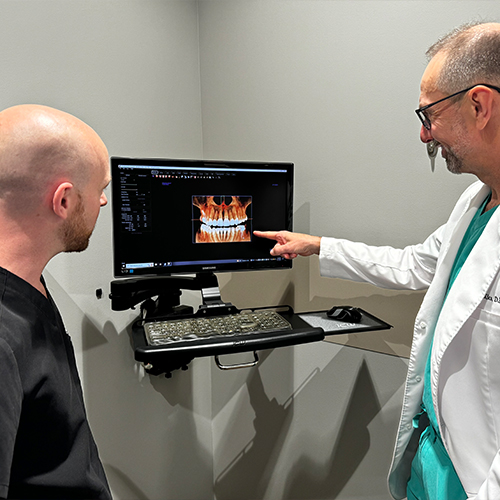 After you've completed the process of getting dental implants, you'll find that your new teeth are almost impossible to distinguish from your natural teeth; casual observers will only see a complete, dazzling grin. Also, the metal posts will prevent bone loss in your jaw, helping you maintain a younger-looking facial structure. On top of all of that, dental implants tend to be a lot more durable compared to other restorations – in fact, with good maintenance, they can last for three decades or more!
Learn More About Benefits of Dental Implants
Indications for Dental Implants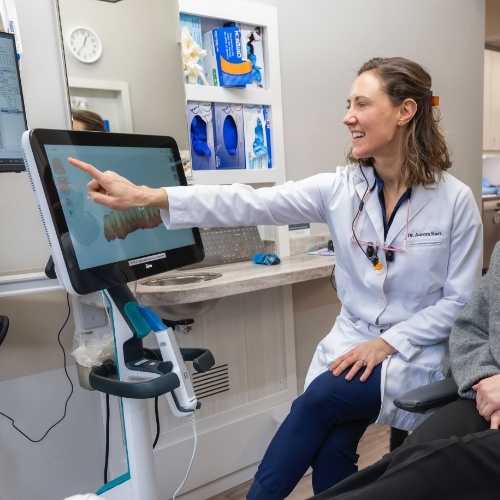 If you have a missing tooth and have good oral health overall, you could potentially be a candidate for dental implants. Here are the indications that you could benefit from the procedure.
Missing Single Tooth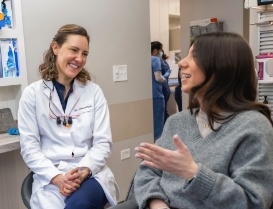 You could lose a tooth for any number of reasons, whether it's from physical trauma or tooth decay that advanced too far. One implant post can support a crown attached to an abutment; said crown will be made out of porcelain or zirconia in order to resemble a natural tooth.
Learn More About Single-Tooth Dental Implants
Missing Multiple Teeth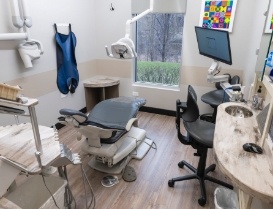 What if you happen to be missing three or four teeth in a row? You can replace them all at once with a dental bridge supported by two implants. Traditional bridges rest on other teeth, but this means giving up some enamel and leaving your pearly whites more vulnerable to damage and decay; implant-retained bridges avoid this problem.
Learn More About Implant-Retained Bridges
Missing All Teeth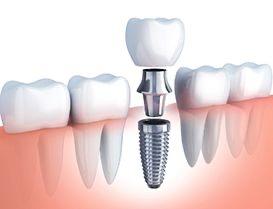 If an entire row of teeth is missing, dentures are the best way to replace them all at once. A denture retained by four to six implant posts will be more secure in the mouth; it won't slip while you're talking, laughing or chewing.
Learn More About Implant-Retained Dentures
All-On-4
Are you missing all or most of your teeth? If so, All-on-4 dental implants may be the perfect option. We use this treatment to help patients enjoy a beautiful, strong, and functioning smile by placing and restoring dental implants in just one appointment. This solution is not only convenient, but you can enjoy many health and lifestyle benefits from All-on-4. Read on to learn more about this amazing service.
Start-to-Finish Dental Implant Treatment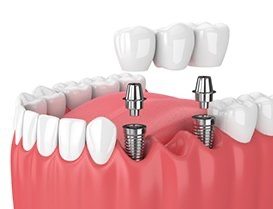 Why see a specialist to have your dental implants placed when the entire procedure can be done by your dentist at Arlington Heights? At Westgate Dental Care, you can get your implant posts as well as the restoration they'll support under one roof. That way, there's no need to go traveling all over town or to trust your oral health to someone you don't know; you can get convenient treatment from a team you already know you can trust.
Learn More About the Dental Implant Process
Understanding the Cost of Dental Implants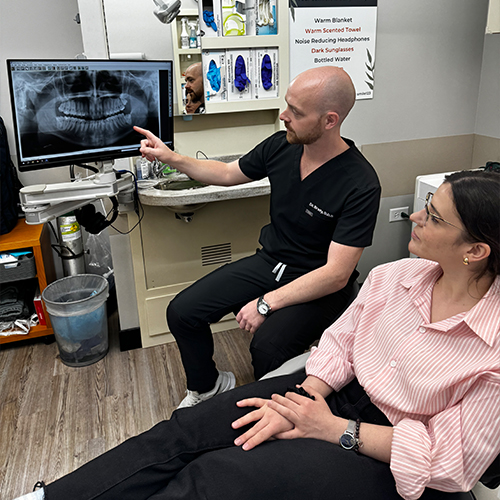 The number of implant posts you need, the various steps of the process, and any additional treatments that are needed to prepare the jawbone will all factor into the final cost of your implants. During your consultation, we'll give you an estimate that you can plan around. Remember, dental implants can last for decades, so you can be sure you're making a worthwhile long-term investment in your oral health.
Learn More About the Cost of Dental Implants
Dental Implant Frequently Asked Questions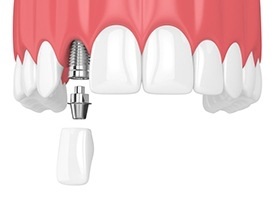 Do you still have questions about dental implants? If so, we have the answers. Because this tooth replacement option is a newer technology, many patients still wonder about certain factors before committing. At Westgate Dental Care, we want you to be confident in your investment, which is why we've included the answers to some of the most frequently asked questions about dental implants in Arlington Heights! Read on to satisfy your curiosity.
How Long Do Dental Implants Last?
One of the biggest advantages that patients enjoy once they get dental implants is their longevity. With proper care, you can benefit from the implant itself for a lifetime! That's because the osseointegration process that occurs allows the implant to actually become a permanent part of your jaw. It's also why implants can last much longer than other replacement solutions.
Will I Have to See a Specialist for Dental Implants?
While most dentists have to refer you to an implant specialist or oral surgeon, we can place and restore your implants at Westgate Dental Care. This is not only convenient, saving you trips across town, but it also leads to more personalized and consistent care. Plus, you'll automatically feel more comfortable and relaxed at a dental office you're familiar with.
How Many Dental Implants Will I Need?
The number of dental implants that you need will depend on how many teeth you're missing. In fact, some larger teeth, like your back molars, may even require multiple implants to support them. The only way to know how many implants you need is to schedule a consultation with our dental office. One of our experienced dentists will carefully examine your smile before developing a personalized treatment plan, including factors like the number of implants necessary, the cost, and a schedule.
Does the Implant Placement Procedure Hurt?
When patients hear about the process of receiving dental implants, they automatically assume it's a painful procedure because of the surgical aspect. However, those with dental implants have related the discomfort felt during the procedure to a simple extraction. We work hard to keep our patients numb and comfortable for the entire process. We even offer sedation for a greater sense of relaxation.
Can Implants Help If I'm Unhappy with My Denture?
Yes! Implant-retained dentures are a popular service we offer for patients who are missing all or most of their teeth. Traditional dentures slip and slide around, which can be embarrassing and uncomfortable. However, we can use an average of 4 dental implants to support a full denture, allowing patients to complete their smiles with a strong and stable bite.
Are you ready to get started on your dental implants? Contact our dental office to schedule a consultation.