Teeth Whitening – Arlington Heights, IL
The Fast & Safe Way To Brighten Smiles
Those searching for teeth whitening in Arlington Heights have a few options available to them. One of the most effective methods is to have in-office tooth whitening done at a reputable dental clinic. Over-the-counter, at-home solutions do not often work and can wind up costing you more money in the long run. In worst-case scenarios, purchasing the wrong product can even cause lasting harm to your enamel. Thankfully, there are safe, affordable, and effective options for professional teeth whitening in Arlington Heights, IL available here at Westgate Dental Care.
Why Choose Westgate Dental Care for

Teeth Whitening?
KöR In-Office Teeth
Whitening System
Opalescence Take-Home
Whitening
Noticeable Results
In Less Time
How Does Teeth Whitening Work?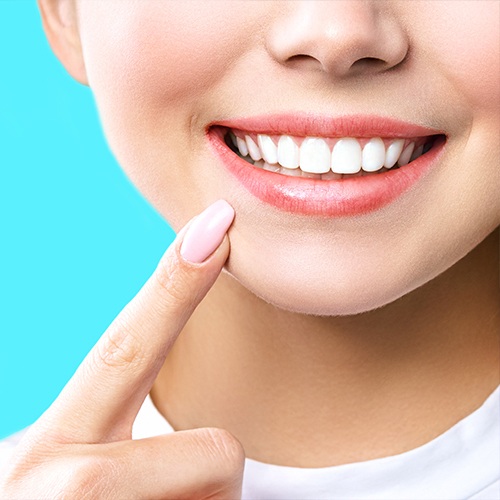 Teeth can become yellowed or stained for any number of reasons. People who use tobacco often, drink beverages such as coffee, tea, soda, and red wine, or who fail to take proper care of their teeth are at the highest risk for developing stains. Aging can also wear down the enamel, which can result in dull teeth that appear yellow.
Cosmetic teeth whitening is a simple and pain-free procedure designed to restore the shine and brightness to your smile. Your dental team starts the process by protecting your gums with a rubber shield or protective gel. Next, they apply the whitening gel directly to the teeth. Solutions used in dental offices are much stronger than those you can buy for at-home kits. This gel is then activated by a laser or special light designed to make the whitening process happen faster. In most cases, each whitening session lasts around 30 minutes, with optimal effectiveness occurring after one to three appointments.
What Are the Benefits of Teeth Whitening?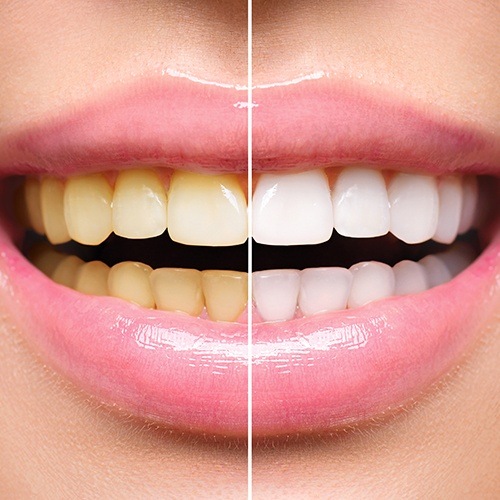 The biggest benefit of white teeth is that it results in a smile you can be confident about. When you have professional teeth whitening done, it removes stains and brightens your enamel much faster than traditional at-home treatments. Having a brighter, whiter smile can also result in better oral hygiene habits. Also, some of the whitening gels used in dental offices can even kill bacteria. As a result, this process can also reduce the risk of gum disease and tooth decay.
How Does KöR Work?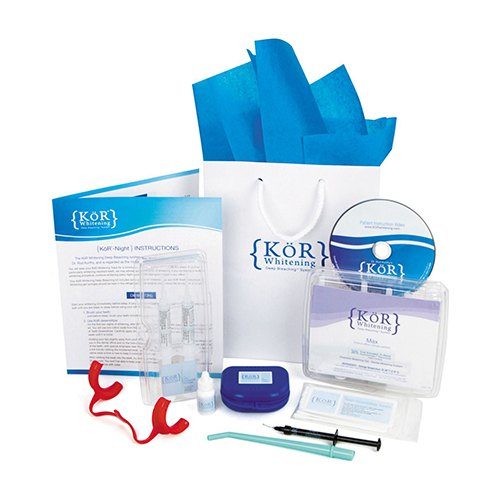 One of the biggest issues with most whitening treatments is that saliva and air can enter into the trays, disrupting the bleaching process and leaving you with less-than-optimal results. The KöR system uses a special sealing mechanism to keep saliva and air out, ensuring that the gel is held right up against the tooth enamel. Plus, a special oxidized and refrigeration method helps the gel stay fresher for maximum strength. It's the most revolutionary way to brighten a smile -- and that is why we prefer it!
After-Treatment Maintenance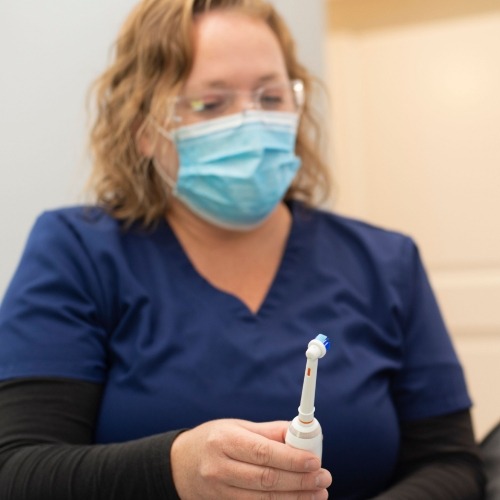 Once you have your Arlington Heights teeth whitening completed, you need to take specific steps to maintain your bright smile. All whitening treatments fade if you do not take proper care of your teeth, gums, and the rest of your oral health. Thankfully, caring for your newly white teeth involves very little more than merely practicing good oral hygiene habits.
It is always important to brush and floss your teeth every day. Be sure you brush immediately after breakfast (not before) and shortly before going to bed at least. It is advisable also to brush following each meal, to avoid the buildup of food particles in your mouth. After you have whitened, you may want to use special toothpaste to ward off future coffee and red wine stains. Ask your dentist about which whitening toothpaste is ideal for your lifestyle and the condition of your teeth.
Another way you can maintain your brilliant smile after whitening is to visit your dentist on a regular basis. You should visit your dentist for a check-up at least once per year at minimum. It is also essential to have your teeth professionally cleaned by a hygienist at least twice a year. Cleanings and exams allow your dental team to inspect your teeth and diagnose any potential issues before they worsen.
If you are looking for teeth whitening in Arlington Heights, IL, contact Westgate Dental Care today. We offer a wide variety of dental services, including cosmetic dentistry. Our dental team focuses on providing patient-focused care, putting your needs first. With extended dental office hours, flexible financing arrangements, and a compassionate staff that understands dental anxiety, Westgate Dental Care is the perfect clinic for your family. Contact our friendly dental office staff by phone, visit our location, or book your appointment online today.