Gum Recontouring – Arlington Heights, IL
Get the Balanced Smile You've Always Wanted
When it comes to the look of your smile, your teeth aren't the only factor that affect your overall appearance. If your gums are protruding, uneven, or make it difficult to use other dental treatments, your gummy smile may be a significant issue. Thankfully, we use gum recontouring in Arlington Heights to remedy this problem and help patients look and feel better. Read on to learn about this treatment and the benefits it will allow you to enjoy.
Why Choose Westgate Dental Care for Gum Recontouring?
Advanced Technology for Ultimate Comfort
Experienced Team of Dentists
Personalized Treatment Options
The Gum Recontouring Procedure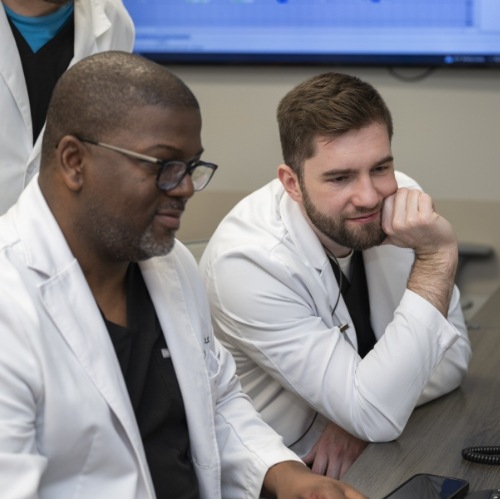 First, we will carefully examine your smile during an initial consultation, where we will ensure that you're a good candidate for gum recontouring. Typically, we provide this treatment for patients with teeth that look smaller than they should. Usually, this is due to extra gum tissue in the smile.
Unlike other dentists who use traditional techniques that require scalpels and sutures, we use soft tissue laser dentistry for the most comfortable, precise, and effective results. The soft tissue laser is a handheld device that is used to alter the gumline. It cauterizes the tissue as it goes, which minimizes pain and any possible bleeding. Plus, your recovery time is much shorter! Because this procedure is so quick and painless, it's unlikely that you'll need sedation or anesthesia.
Once finished, you can expect some slight soreness, but not enough to impact your normal routine. It's best to eat soft foods for the first few days, but you will quickly be able to get back to your regular lifestyle.
Benefits of Gum Recontouring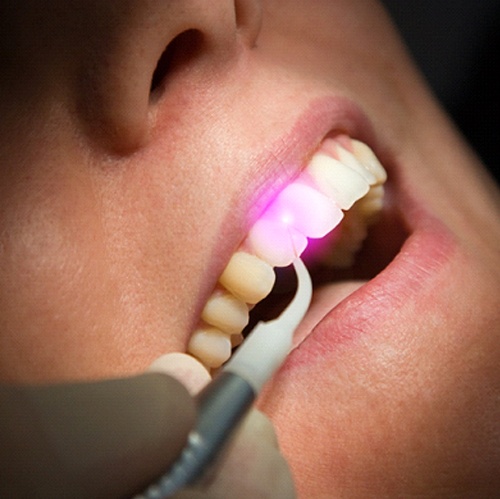 Of course, you'll have a beautiful smile, but you can also enjoy these amazing advantages:
Versatility: Gum recontouring can treat just one tooth, multiple teeth, or even your entire smile based on your specific needs.
Better oral health: In addition to a nicer looking set of teeth, you'll also decrease your risk of dental issues like gum disease. Without extra gum tissue, it's more difficult for bacteria to create pockets and infect your smile.
Improved aesthetics: Your gums are half of the reason for a beautiful smile, which is why altering their appearance can dramatically change your whole look!
Are you ready to get started on your new and improved smile? Contact our office to schedule your consultation with our cosmetic dentist!