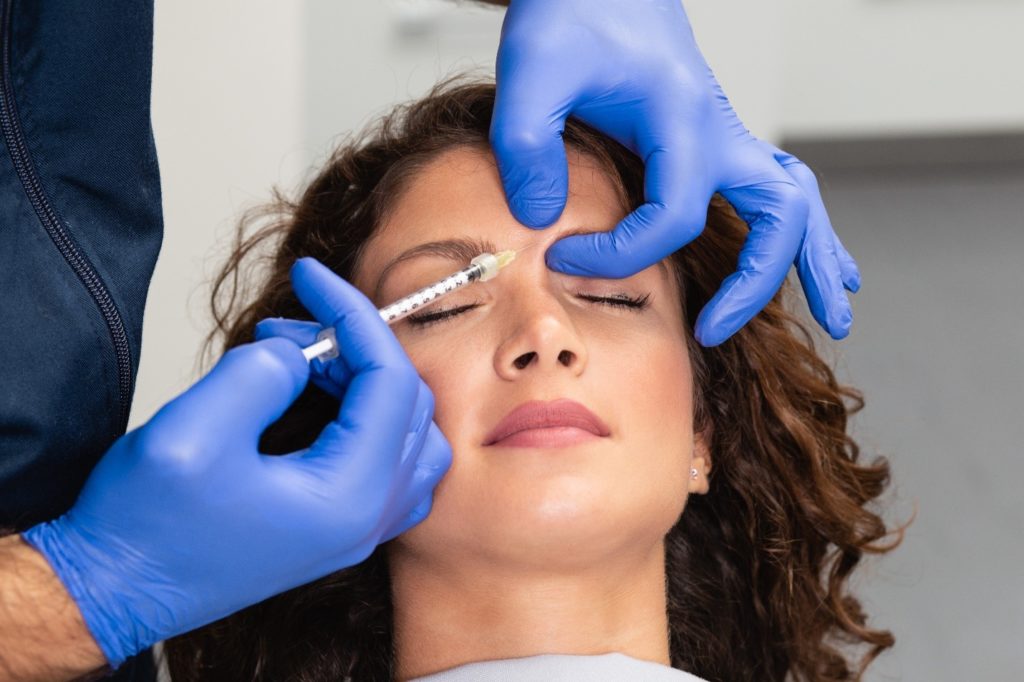 BOTOX, widely known as the wrinkle-smoothing elixir, is one of the most sought-after cosmetic treatments today. In fact, it's been reported that this injection has increased in popularity by 700% since 2000. However, to this day, many patients assume a dermatologist or plastic surgeon is the professional to trust. In reality, it's your dentist! Here's why you should be getting BOTOX from a dentist.
So, Why Should You Trust Your Dentist for BOTOX?
When looking for a professional to trust, one of the most important things to consider is their experience. While dentists certainly have extensive training on all thing's oral health, they also have an in-depth understanding of facial structures. In fact, a large portion of dental school and continuing education focuses on oral and maxillofacial areas (from the chin to the forehead). In short, dentists focus on faces every day, so administering BOTOX is a natural extension of their work.
An Added Bonus: Maximize Your Time
When it comes to something as important as your appearance, you naturally want to find an experienced, skilled, and accomplished professional first and foremost. However, it's important to note that visiting your dentist for BOTOX comes with a surprise benefit: saving you time. Instead of having to drive all over town to achieve the look you're going for, you can trust the same familiar team at one convenient office. After enhancing your smile with teeth whitening, veneers, or another effective cosmetic dental treatment, your dentist can address wrinkles around your mouth and eyes to seamlessly deliver the youthful results you desire.
7 Uses of BOTOX
While BOTOX is most often associated with smoothing fine lines, there are plenty of other uses of this popular injection. Below are a few:
Muscle spasms
TMJ dysfunction
Crow's feet
Persistent migraines
Lines around the lips from smoking
Smile lines
Forehead wrinkles
How to Find Out If BOTOX Is Right for You
While learning all about the treatment online is important, finding out if BOTOX is right for you necessitates a visit to your dentist's office. During your appointment, they can learn about your concerns, discuss your treatment options, and help you make an informed decision on the next best steps.
If you're considering BOTOX, you're certainly not alone. Just remember, the first step toward achieving the flawless results you desire starts with a consultation with your dentist. So, get in touch with them today!
About the Practice
Westgate Dental Care is where patients will find a certified BOTOX® provider, plus numerous other benefits like an in-house savings plan and appointments six days a week! Our phenomenal team is happy to treat patients with everything from chronic migraines and fine lines to crow's feet and muscle spasms. The first step? Scheduling an appointment! To do so, visit our website or call 847-577-7171.