Preventive Dentistry – Arlington Heights, IL
Keep Your
Whole Smile Healthy
At Westgate Dental Care, our skilled dentists and caring team go above and beyond to provide personalized treatments for every patient we see. However, there are some aspects of dental care that are important for everyone. Preventive dentistry is an essential part of all treatment plans. This includes daily care for the smile at home and visiting our Arlington Heights, IL dental office twice a year for dental checkups. If it's been six months or longer since your last dental appointment, contact us to schedule your appointment for preventive dentistry in Arlington Heights, IL.
Why Choose Westgate Dental Care for

for Preventive Dentistry?
Custom-Tailored,
Individualized Experience
Conveniently Open 6
Days a Week
Focused on Providing
Patient Education
Dental Checkups & Teeth Cleanings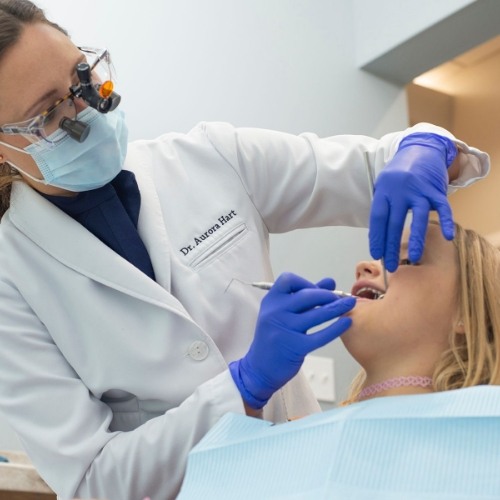 To make sure your smile remains whole and healthy for life, we encourage you to visit our team at least two times each year for dental checkups and professional teeth cleanings. During your appointment, we'll have the opportunity to collect necessary diagnostic X-rays and images that we'll use to explain your current oral health and potential treatments as well as answer your oral health and hygiene questions. Your dentist will carefully examine your oral and facial structures and screen for common dental health concerns, including tooth decay, gum disease, teeth grinding and clenching (bruxism), and oral cancer. A skilled hygienist will thoroughly clean your teeth and gums, removing all plaque and tartar buildup that may lead to tooth decay and gum disease. We perform our comfortable professional cleanings using state-of-the-art dental lasers. Before you leave our dental office, you'll have a complete idea of how to care for your smile in our dental office and at home to maintain your healthiest smile.
Learn More About Dental Checkups and Cleanings
Fluoride Treatments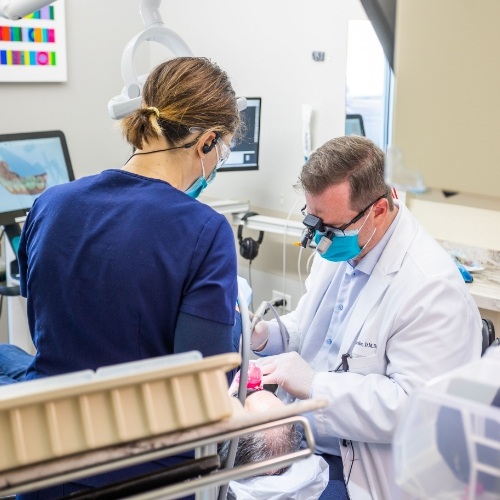 Fluoride is a natural mineral that can be found in a variety of places, including certain foods, dental hygiene products, and local water sources. We keep an eye out for symptoms that could signal that a patient isn't receiving enough of this enamel-building mineral, such as dental sensitivity and frequent cavity development. If we notice any of these signs, we can place a topical fluoride gel on your teeth to help strengthen your protective enamel and reduce your risk of oral health problems.
Learn More About Fluoride Treatment
Oral Cancer Screenings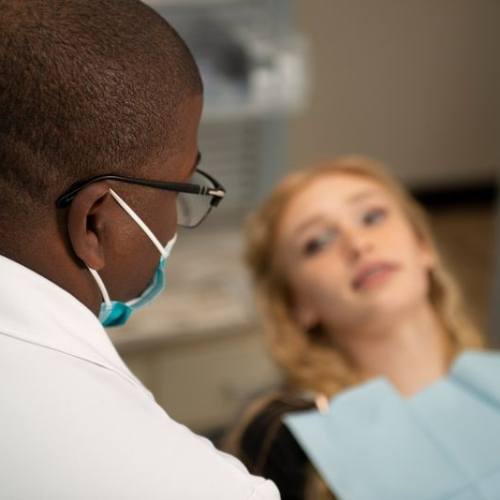 We include a thorough oral cancer screening during every preventive dentistry appointment for every patient. While many of those we treat assume that only people who use tobacco products suffer from oral cancer, the truth is that many patients diagnosed annually do not engage in any of the high risk behaviors, including tobacco use. The Oral Cancer Foundation conducted research that indicates early diagnosis as the best way to decrease annual deaths associated with this disease. That's why it's so important for our team to screen for oral cancer as part of every appointment. We'll be looking for warning signs, including:
Sores that do not heal quickly
Discoloration of soft tissue
Lumps or bumps in soft tissue
Chronic sore throat or hoarse voice
If you notice any of these indicators of oral cancer between appointments, please let one of our team members know right away. We'll examine the areas for concern, and help you seek additional treatment whenever necessary.
Learn More About Oral Cancer Screenings
Mouthguards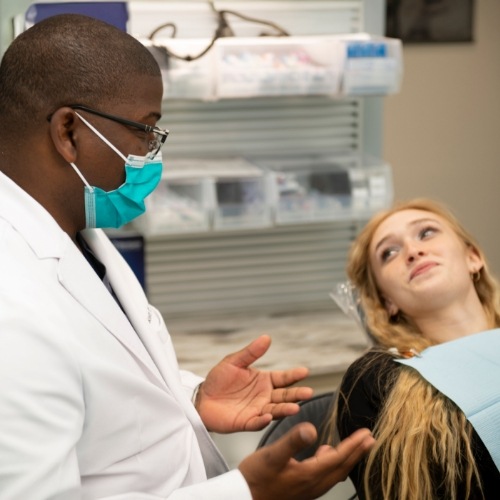 Whether you're active in a particular sport or you suffer from an unconscious habit, mouth guards can ensure that your smile is fully protected. They come in many different forms and are used for a variety of reasons. However, they all share one common purpose: to protect teeth. When you visit our dental office and are in need of a mouth guard, we'll make sure to design and create one that fits your smile exactly. After all, the more customized the appliance is, the better it keeps your teeth protected from both forced trauma and unconscious grinding and clenching.