Sedation Dentistry – Arlington Heights, IL
Helping You Feel At-Ease In The Treatment Chair
Countless people of all ages feel anxiety, nervousness, or fear at the thought of needing to visit their dentist's office. At Westgate Dental Care, we're dedicated to providing our patients with relaxing and high-quality dentistry, which is why we offer several options for sedation dentistry in Arlington Heights, IL. Dental phobias keep countless people from receiving the care they need, and we're here to put that to an end by prioritizing your comfort every time you visit our dental office.
Why Choose Westgate Dental Care for

Sedation Dentistry?
Making Long
Procedures Comfortable
Two Hassle-Free
Sedation Methods
Several Experienced
Dentists
Oral Conscious Sedation Dentistry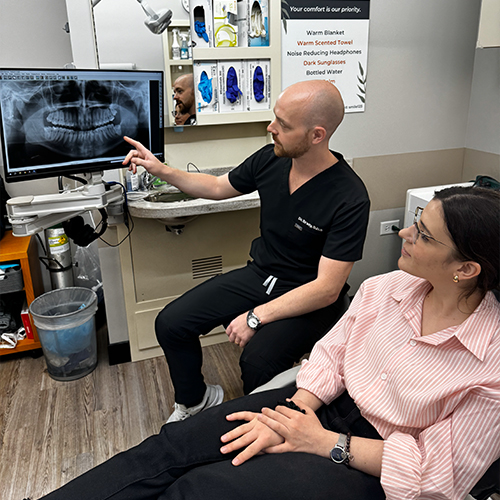 For patients who suffer from moderate to severe dental anxiety, we offer oral conscious sedation, which only involves swallowing one pill about an hour before the appointment. By the time you arrive at our dental office, you'll already feel at-ease as we direct you to your treatment room. Because the effects take a while to wear off, you'll need to be prepared to have a trusted family member or friend drop you off and pick you up from our dental office.
Nitrous Oxide Sedation Dentistry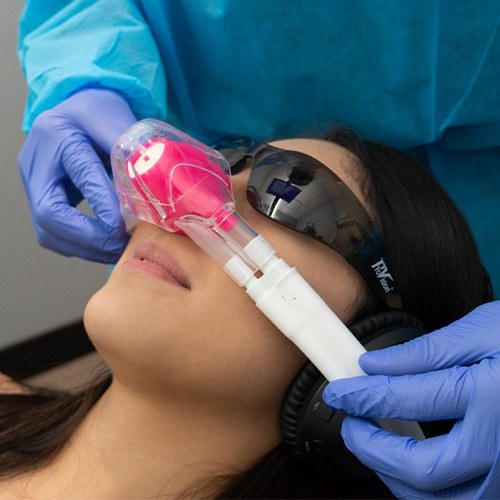 For more fast-acting sedation without the lasting effects, we offer nitrous oxide. When you sit in the treatment chair, we'll place a small nose mask on your face and administer the odorless, colorless gaseous substance for you to breathe in. Within a few minutes, you'll begin to feel a wave of relaxation wash over you. After the treatment, we'll remove the mask and you'll quickly feel back to your normal self. Because the effects wear off fast, patients are typically able to drive themselves home after their appointment.