Periodontal Disease Treatment – Arlington Heights, IL
Effective Gum Disease Treatment for Healthy Smiles
Unlike the phase in your childhood when your baby teeth fall out, losing teeth in your adult years is not normal. With proper hygiene practices and the modern technology of the dental field, adult teeth can and should last an entire lifetime!
When it comes to dental health, the tooth itself is not the only part to consider. The gums and the rest of the mouth matter as well. Ensuring that your mouth is entirely taken care of is essential to help avoid problems down the road. There are, however, many different circumstances and habits that can lead to problems, and if gum disease does occur, periodontal disease treatment in Arlington Heights, IL may be an option to help improve the afflicted area.
Why Choose Westgate Dental Care for

Periodontal Disease Treatment?
Painless & Effective Soft
Tissue Laser Therapy
In-Network Provider
With MetLife & Cigna
Modern & Technology-Driven
Treatment
What is Gum Disease?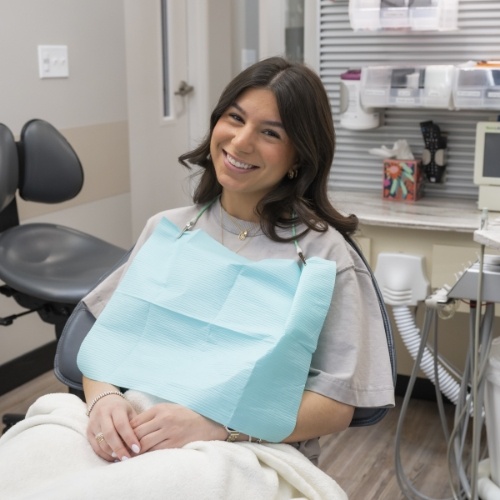 A problem that affects about half of the American population, gum disease is an infection and inflammation of the gums that is typically caused by poor dental hygiene. When plaque and bacteria buildup along the gumline, infection can occur, leading to numerous symptoms and serious issues if left untreated. However, in its earlier stages, gum disease can be completely reversed before the infection spreads.
Scaling & Root Planing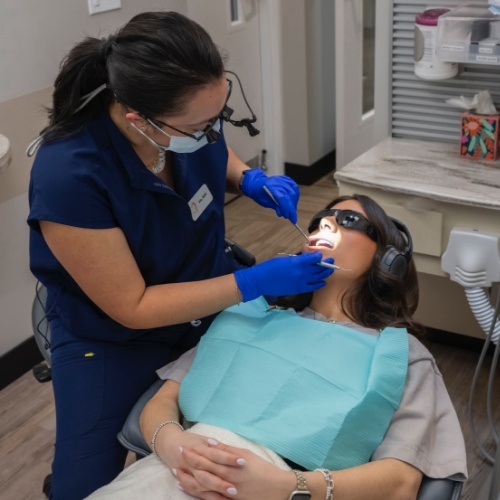 Scaling and root planing is a two-step process that we use to tackle gum disease and prevent permanent oral damage. First, we'll clear all plaque and tartar from above and below the gumline to control harmful oral bacteria accumulation. This will help restore the health of your oral tissues and common symptoms like inflammation and tenderness. Then, we'll smooth out the roots of your teeth so your gums can healthily reattach.
Laser Periodontal Therapy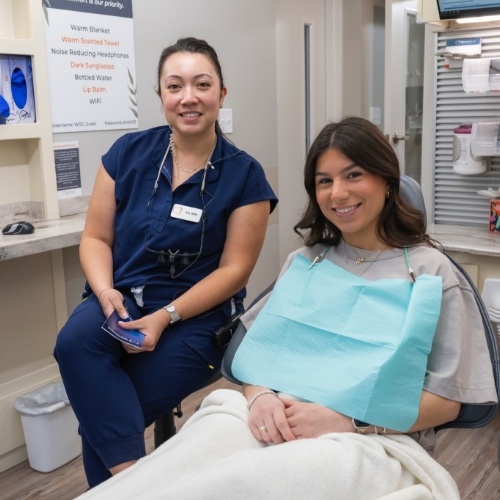 Our soft tissue laser utilizes a beam of light to accurately remove any severely damaged and infected gum tissue to provide your gums with a chance to heal. It cauterizes the area at the same time it removes the tissue as well, eliminating the need for sutures, scalpels, bleeding, and a long recovery time. Plus, due to the precise nature of our soft tissue laser, this treatment is fast and comfortable.