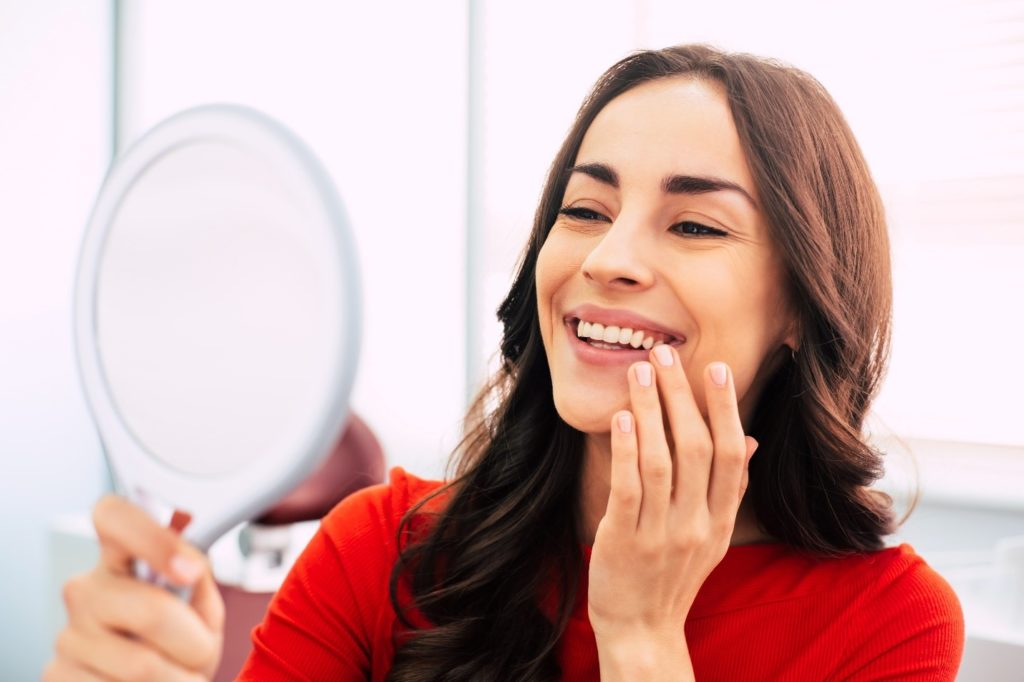 Having dental insurance through your employer can save you a lot of money on essential dentistry, like biannual checkups and cleanings. Without it, you could end up spending $300+ every six months for these routine visits! So, if a dental plan isn't part of your benefits, you may think the most affordable option is to simply not go at all. Fortunately, that's not the case. There is another way to save: dental savings plans.
So, What Is a Dental Savings Plan?
Essentially, dental savings plans work similarly to traditional dental insurance in that they are designed to make taking care of your teeth more affordable. However, there is a very important difference between the two: dental savings plans are a benefit program you enroll in with your dentist. Typically, this involves paying one low, flat fee annually and gaining access to a wide range of benefits, including two free cleanings, unlimited X-rays, 15% off restorative and cosmetic treatments, and more!
What Are the Benefits of Dental Savings Plans?
Patients who enroll in dental savings plans enjoy several priceless benefits, including:
No exorbitant premiums
No claims forms
No waiting periods
No annual maximums
No yearly deductibles
No co-pays
Who Should Consider a Dental Savings Plan?
While everyone can join a dental savings plan, there are a few scenarios where joining one can be especially beneficial, including:
You need minimal dental care – Do you consistently brush, floss, and practice other good oral hygiene habits? Then six-month dental checkups and cleanings may be all you need to keep your smile in tip-top shape. Fortunately, essential preventive care is usually included in the flat fee of a dental savings plan.
You need extensive dental work – On the other hand, dental savings plans can help you save on extensive dental work. After all, dental insurance doesn't cover everything. So, having another way to save can do wonders for keeping your out-of-pocket needs to a minimum.
You're between jobs – If you are unemployed and in need of dental care between jobs, a dental savings plan may be suitable. In short, it allows you to get essential dentistry for one low fee. When you find your new career, you can switch back to dental insurance or keep enjoying the benefits of the in-house plan!
Dental insurance certainly can help make maintaining and restoring your oral health more affordable, but it isn't the only way. To learn more about the benefits of joining a dental savings plan, get in touch with your dentist!
About the Practice
For our team at Westgate Dental Care, offering world-class dentistry is just as important as offering affordable dentistry. In addition to welcoming dental insurance and offering periodic specials, we have several in-house savings plans. That way, you can pick the one that best suits your budget and your smile goals! To learn more about our financial options or to schedule an appointment, don't hesitate to visit our website or call (847) 577-7171.