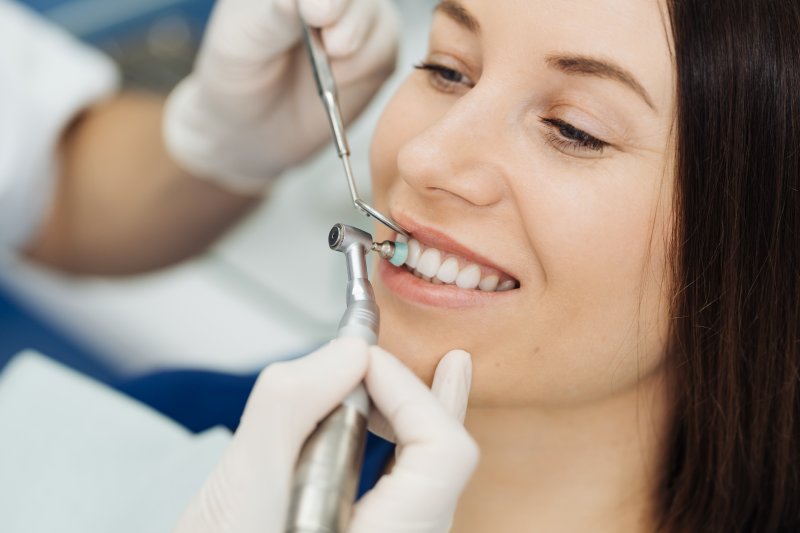 For some patients, gum disease cannot be controlled with dental cleanings alone. Luckily, scaling and root planing may be able to get the job done! The procedure is often necessary to eliminate disease-causing bacteria and allow the gums a chance to heal. If your dentist recommended this dental treatment, you likely want to know how much it'll cost before moving forward with it. In this blog post, we'll explain why you need it and which factors will affect the cost of scaling and root planing and Arlington Heights.
Why Is Scaling and Root Planing Important?
Gum disease (or periodontal disease) is an infection caused by a sticky film of bacteria known as plaque. When it isn't removed properly, it can cause your gums to become irritated and inflamed. At that point, your gums may start to pull away from your teeth and form pockets. If plaque gets trapped in those pockets, it can be detrimental to your oral health, possibly leading to bone and tooth loss. Fortunately, scaling and root planing can put your smile back on the right track. It will give your gums a chance to heal and reconnect with the tooth roots.
Which Costs Are Associated with a Dental Deep Cleaning?
Like most types of dental work, scaling and root planing has added costs associated with it. In many cases, it's accompanied by other procedures like:
Standard checkup
Gingival irrigation
Antibiotic therapy
Follow-up periodontal therapy
X-rays
During your consultation, your dentist will explain each of these costs as they apply to your treatment. They'll thoroughly explain the pricing information beforehand so you know exactly what to expect. Additionally, they'll discuss your financing options and create a payment plan that fits your budget perfectly.
How to Keep Your Gums Healthy
Believe it or not, one of the best ways to avoid needing scaling and root planing is by preventing gum disease! Here are some ways you can keep your gums healthy:
Practice good oral hygiene (i.e., brush twice a day, floss daily, and rinse every day with a therapeutic mouthwash)
Avoid smoking and using tobacco products
Visit your dentist every six months for a checkup and cleaning
Eat a nutritious diet full of fresh fruits, vegetables, lean proteins, dairy products, and whole grains
Do you suffer from chronic gum disease? Scaling and root planing is an effective solution that can restore your oral health! With the help of your dentist in Arlington Heights, you can create a custom treatment plan that won't break the bank.
About the Practice
At Westgate Dental Care, we go above and beyond to provide dental care that will exceed even your highest expectations. Our team will make sure every appointment is as comfortable, satisfying, and enjoyable as possible. If you have any questions about the cost of scaling and root planing, we're more than happy to answer them for you. You can speak directly with a member of our team via our website or call (847) 577-7171.