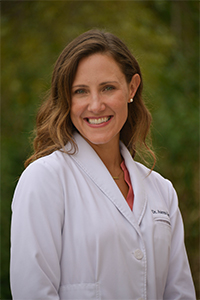 Do you know that holiday stress, pandemic stress or work stress—any kind of stress—can affect your oral health?
Today, more than ever, dentists see signs of stress showing up in the dentist's office.
"During the last 22 months, we have seen an increase in cracked and broken teeth and fracture lines where part of the tooth breaks off," said Dr. Aurora Hart of Westgate Dental Care.
"Many people aren't aware of how much tension we carry in our jaws and how much force our jaws create that can result in damage to our teeth," Hart said. "The stress and pressure that the jaw puts on teeth can cause gum recession around the teeth as well."
During routine dental examinations and cleanings, dentists are able to detect oral symptoms of stress such as the following:
Jaw issues, or disorders of the jaw joint or chewing muscles. These can cause pain around the ear or face.
Teeth grinding, or bruxism. This can happen during the day, especially when you're concentrating, or at night while you sleep.
Cracked teeth, which are often the result of teeth grinding or clenching your jaws. Cracked teeth can cause pain and fractures, requiring complex, expensive treatment to repair.
Poor oral hygiene, caused by a lack of good brushing and flossing. If you're too busy or stressed to keep up with your dental hygiene, you can wind up with tooth decay and gum disease.
Cold sores, which are caused by the herpes simplex virus HSV-1. Cold sores are often triggered by stress.
Oral infections or sores, which may show up as ulcers, white lines, or white or red spots. These can be brought on by stress.
Decreased immune response, caused by stress, which can lead to periodontal (gum) disease.
Westgate Dental stands out because they are experts in preventive and proactive care and are trained to catch problems before they cause harm to your oral health. They focus on establishing relationships with patients and offer individualized care designed for each patient.
For example, when they see initial signs of clenching or grinding teeth, they can provide a night guard to protect teeth that can be damaged when we sleep. "We want to take action before we see teeth breaking to prevent it from getting worse," Hart said. "That's the goal of the dentist."
Dentists at Westgate Dental Care want their patients to stay healthy. They want to protect them and help them make decisions that enhance their oral health.
Westgate Dental Care is fully equipped with all the latest dentistry technologies to improve the patient experience and ensure they offer the best possible treatments in every situation.
They provide high-quality care along with education and attention you may not have received during past dental visits.
Patients who have dental anxiety may choose a sedation option. And to ease stress that people may experience while visiting their dentist, dentists offer such comforts as a refreshment bar, massage chair, blankets, pillows, warm towels and noise-reducing headphones. Yes, a visit to the dentist can be relaxing.
"We're in the business of people," said Peter Kics, DDS, owner and founder of Westgate Dental Care. "What makes us different is how much we care about everyone and make sure they are treated with respect and love."
The world class dental facility is obsessed with excellence and establishing long-lasting relationships with patients.
More than a dental office, we have a passion for dentistry, Kics said. From checkups and cleanings to crafting brand new smiles, Westgate Dental Care is obsessed with providing patients with the highest quality practice and standards. "Our goal is to be a part of your family's overall health and well-being, and we don't rest until we get it right," Kics said. "At Westgate Dental Care, we have A Healthy Obsession for Dentistry."