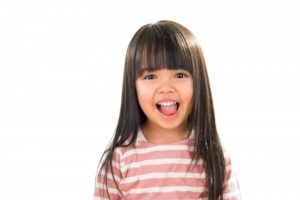 Now that it's August, back to school time is just around the corner! Before school starts, it's important that you check off all of the items on your kids' list, and it's also a great time to make healthy adjustments. For the upcoming year, you can keep your kids healthy and happy by packing them the right school lunches. It's vital for your son or daughter's smile that they eat teeth-healthy foods, which is why your children's dentist in Arlington Heights has put together a list of some of the best foods to pack your kids during the schoolyear.
Why is it Important to Pack Healthy Lunches for Your Kids?
Cavities and tooth decay are one of the most common health problems among children. In fact, children miss about 51 million hours of school each year due to dental issues. Plus, kids with tooth pain and cavities are more likely to receive lower GPA's than those without. Also, children with dental problems may be less likely to speak to their peers, which can cause confidence issues. This means that keeping your child's oral health in shape will help them grow, develop, learn, and socially interact.
What are Some of the Best Foods to Pack?
Here are some of the best foods to pack for your little ones' school lunches according to your dentist in Arlington Heights:
Fruits and Veggies
Foods like apples and celery are crunchy and high in water content, which makes them act almost like natural toothbrushes. By sending your kids to school with these foods, you can effectively help them stay healthy and keep their smile clean.
Low-Fat Dairy
Dairy products like plain yogurt, cheese and milk are rich in calcium, which can strengthen enamel, helping to protect your kids' teeth. This is a great way to minimize their chance of cavities while at school because dairy also does a great job of neutralizing decay-causing acid.
Almonds and Nuts
Nuts and almonds are high in phosphorous and contain beneficial minerals that keep teeth healthy. They are also a great source of protein without giving your kids food rich in fat. Additionally, kids like eating nuts because they are crunchy, small, and fun to consume!
Tap Water
Skip the bottled water when it comes to your kids. Tap water contains a beneficial mineral called fluoride, which naturally protects teeth from cavities. Water is also great for washing away sugary sweets and candies that your kids know and love.
Now that you know some of the best foods to pack for your kids' lunch, use these tips from a children's dentist to keep their smiles happy and healthy during the school year! That way, they can have the confidence to interact and learn to the best of their ability!
About the Practice
At Westgate Dental Care, we have a team of 5 dentists who each bring special skills and training to our practice for truly exceptional dentistry. We love helping kids stay healthy, which is why we want parents to know some foods to keep their smile in tip-top shape. For any questions, we can be contacted through our website or by phone at (847) 577-7171.