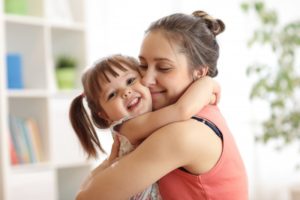 You've just picked up your children from their last day of school and are looking forward to a worry-free and relaxed summer filled with fun plans. With the small amount of extra free time you have, make sure your little ones stay happy and healthy by scheduling their checkups and cleanings with a kid's dentist in Arlington Heights. Taking preventive measures can keep your summer calendar full of trips and events instead of dental appointments. Read on to find out the importance of children's dental services and how they can benefit their oral and overall health.
When Should Your Little One Start Seeing The Dentist?
Even though their teeth may be temporary, it's still important that they're taken care of. Typically, your child should begin visiting their dentist in Arlington Heights by the time they turn one, or when their first tooth appears. After that, they should visit the dentist for a checkup at least twice each year to make sure their teeth are healthy and growing in properly. If your child has a difficult time practicing good oral hygiene, bringing them to the dentist at a young age may help normalize and encourage regular brushing and flossing.
What Is A Typical Routine Children's Dental Appointment?
Every six months, your child will have a routine checkup and cleaning where their dental professional will take X-rays to spot any hidden problems, and they'll get a cleaning. If it's their first time visiting the dentist, be sure to let them know what to expect in advance so they're comfortable and relaxed when they get there.
Some common procedures that your son or daughter may need could be a sealant or cavity filling. But there's nothing to worry about—these treatments are fast and easy and can help reduce their risk of developing oral health problems in the future. Finding a dental team that is comfortable and familiar providing services to children is a great way to ease any discomfort or fear that your little one may have.
How Can A Routine Visit To The Dentist Benefit Your Child?
A regular checkup and cleaning with their children's dentist may not seem necessary, but it can prevent a mess of future oral health problems and headaches. The earlier you familiarize your child with dental care, the more likely they'll be to practice good oral hygiene and understand the importance of preserving their smile.
Dental decay is one of the most common oral health problems amount children in America, despite it being preventable. In order to ensure your child has a happy and healthy smile throughout the summer, celebrate the warm weather with a clean bill of health from their children's dentist!
About the Practice
At Westgate Dental Care, we offer the services of five highly trained professionals that work with and treat children regularly. We understand the importance of providing little ones with compassionate dental care that inspires them to practice good oral hygiene and take care of their smile. Small mouths are fragile, which is why we provide kid-friendly and gentle treatment so they can maintain a happy and healthy grin into adulthood. For questions or to schedule a checkup and cleaning for your child, visit our website or contact 847-577-7171.