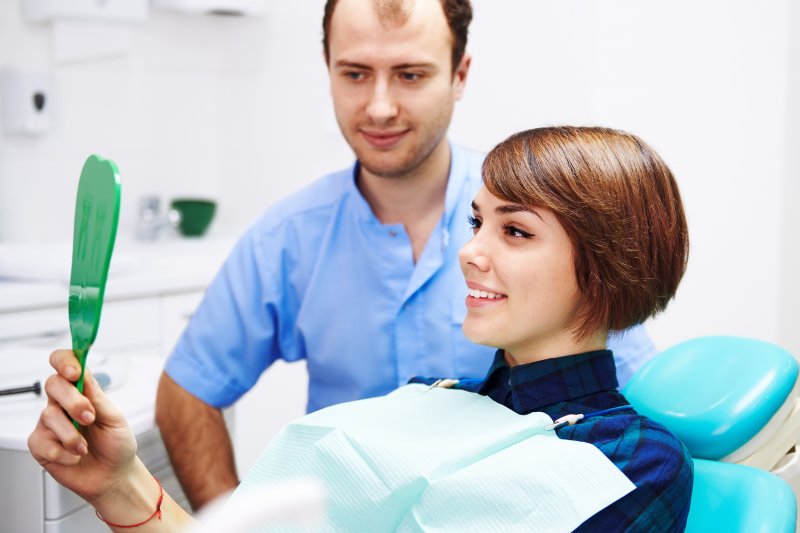 Each year around this time, people are already thinking about how they plan to use their tax return. From fancy vacations to paying off debt, that money is a welcomed addition to anyone's bank account. If you're still trying to decide how you'll use your return, why not put it towards whiten your teeth or straightening your smile? A cosmetic dentist in Arlington Heights discusses different treatments and how you can use your tax return to get the smile you deserve.  
Straighten Your Smile with Invisalign
You're tired of having crooked teeth but never had the money for braces. With your tax return, you can forget the metal brackets and wires and instead, get Invisalign aligners. These clear, plastic braces are designed so each set of aligners puts you one step closer to your desired result. Your teeth will gradually shift into position, minimalizing any discomfort. They're removable, virtually unnoticeable, and in about 12 months, you'll have a straighter, more beautiful smile.
Shine Bright with In-Office or At-Home Teeth Whitening
So maybe your teeth are straight, but they're looking discolored or lacking in shine. Teeth whitening treatment may just be the answer. If you've tried over-the-counter whitening products such as toothpaste, strips, or gels and haven't achieved the results you wanted, you may benefit from in-house or at-home teeth whitening. Here is the difference between the two:
In-Office
Performed by a team of experts, your dentist will use the EZ-White Pro teeth whitening system to brighten your smile up to 10 shades in one visit!
At-Home
If you'd rather take care of whitening your teeth at home, are looking for more gradual results, or your teeth and gums are more prone to sensitivity, your dentist can provide a take-home whitening kit. Using Opalescence, it combines a customized tray with a personalized dose of professional whitening gel. For two weeks, you must use as directed in order to achieve the same results (10 shades brighter)! These customized kits meet patients' individual needs.
Conceal the Flaws with Porcelain Veneers or Dental Bonding
Fixing damaged, cracked, or discolored teeth can be costly, but if you're planning to use your refund money on something worthwhile, why not put it toward achieving a new smile with porcelain veneers or dental bonding? These dental solutions conceal any imperfections, giving you a healthy and natural-looking smile.
Porcelain Veneers
These wafer-thin shells are perfect if you need to hide several cosmetic flaws but don't want to undergo many procedures. Customized to fit over your tooth, they can be placed in just one appointment and can last, on average, 10 to 15 years if cared for properly. Another great benefit is they're stain resistant!
Dental Bonding
If your front teeth need a little cosmetic help, dental bonding is a great solution for fixing small gaps, stains, or chipped teeth. Considered a more affordable option, this nonsurgical treatment smooths and covers damaged or uneven tooth enamel. A customized resin that is placed over the area ensures the shade matches your tooth enamel, giving you a natural appearance in one dental visit.
The money you receive from your tax refund should be put toward something that you consider a good investment. Your smile is an investment that you will want to last for decades, so put your money to good use and get the smile you want today!
About the Practice
Are you looking to achieve the smile of your dreams? If so, Westgate Dental Care is the place for you! Offering a stress-free approach, we offer a variety of cosmetic dentistry solutions to give you the smile you deserve. Our state-of-the-art dental office offers patients a relaxed and comfortable atmosphere, and our friendly staff will put you at ease. Contact us via our website or by calling (847) 577-7171 to learn more.