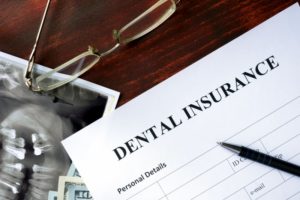 Choosing a dental insurance plan can be just as difficult as choosing a dentist. But, just like with your dentist, once you've found one that works, you'll want to stay with it. So, how do you know what's right for you? What should you consider when picking a dental insurance plan? Keep reading to learn how to choose the best insurance for you for the upcoming year and how in some cases, and in-house savings plan is a great alternative!
Understand Dental Insurance
Dental insurance is a little different from regular health insurance. These dental plans tend to encourage preventive, low-cost visits by covering 100% of preventive care appointments like checkups and cleanings. Additionally, they typically cover 80% of basic treatments like fillings, and 50% of more costly and complex restorations.
Cosmetic dentistry like teeth whitening and other services that improve your smile's appearance typically aren't covered by insurance, but you should check with your plan to make sure.
Maximums, Deadlines, and Deductibles
Most dental insurance plans have a yearly maximum that ranges between $1,000 and $1,500. This maximum is important to know because there's a deadline to use it by the end of the year. To get the most out of your dental benefits, be sure to reach your maximum before January 1st, so you're not leaving dental dollars on the table.
Insurance plans tend to also have a deductible, which is the amount of money you have to pay before your insurance will step in to cover costs. This amount is usually around $50 and it restarts with the new year as well.
How to Choose the Best Insurance for You
If you have a dentist that you already like, then it's easy: ask them what insurance they're accepting and then pick away! However, it's usually not that simple. Websites like Consumer Advocate rank dental insurance plans based on the number of dentists in its network, the cost of coverage, the savings you'll get, the yearly maximum, and treatments the plan covers. This is a great way to get a good overview on the pros and cons of various dental insurance plans.
If you don't have insurance and aren't interested in getting it, Westgate Dental Care offers a solution: an in-house savings plan. The Westgate Dental Care Membership Program includes reduced fees for a wide-range of dental services (some not covered by traditional insurance), complimentary emergency and consultation visits, routine checkups, cleanings, and unlimited digital X-Rays.
Use the tips above to choose the right insurance for the upcoming year. And, if you don't have insurance, keep the in-house savings plan in mind to cut your costs at the dentist's office.
About the Practice
At Westgate Dental Care, we have a team of 5 dentists who take pride in providing personalized care to their patients. They like practicing quality care that is affordable too, which is why they offer an in-house savings plan for those without insurance. For any questions, they can be contacted through their website or by phone at (847) 577-7171.