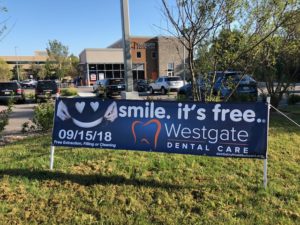 As dedicated members of the community we love so much, we know our commitment to helping Arlington Heights goes beyond serving our regular patients with excellent care. The Westgate Dental Care team wants to bring quality dentistry to anyone who needs it! That's why we hold our day of free dental care annually — to offer necessary basic services to people who may not be able to pay for it otherwise.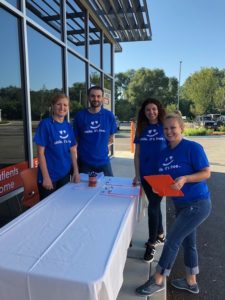 Well, we are pleased to share the news that our annual Dentistry from the Heart event was a huge success! On September 15, 2018, 25 of our team members volunteered their skills and time to provide free cleanings, fillings, and extractions to adults who may not have access to dental care. In total, we donated approximately $10,000 in free dental care to our community members in need. This event would not have been possible without the support of our staff or Henry Schein and Crest for donating dental supplies — so we send out a huge thank you to them!  
About Dentistry from the Heart
Preventive care is the cornerstone of healthy smiles that last a lifetime. Unfortunately, too many people skip out on this vital attention simply because they cannot afford to visit the dentist. Dentistry from the Heart aims to help bridge the gap in dental care for those who may not be able to afford it.
Based in New Port Richey, FL, Dentistry from the Heart is a worldwide nonprofit organization dedicated to providing free dental care to people in need. Every year, thousands of dentists, hygienists, and assistants like those of us here at Westgate Dental Care donate their time and resources to host their own Dentistry from the Heart events.
The crucial services provided at this event are:
Cleanings

Fillings

Simple extractions
This event provides services for adult ages 18 and over.
Our Commitment to Serve
In addition to offering these much-needed dentistry services through Dentistry for the Heart, Westgate Dental Care also recently held a school supply drive which was another smashing success. We are truly passionate about supporting our community! If you would like to get involved in our next event, please don't hesitate to call us or ask during your next checkup and cleaning how you can help out!