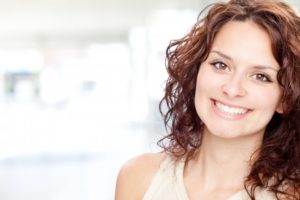 When you find out that you're pregnant, the last thing that may come to mind is your teeth. You're thinking about planning a baby shower, the big day at the hospital, and finally meeting your baby! But in reality, you should also be considering the condition of your teeth and gums because a healthy smile directly correlates to a healthy baby.
Learn more about good dental health tips here from your family dentist in Arlington Heights.

Dental Health and Pregnancy
During pregnancy, many women develop gingivitis or gum disease, a dental disease that's caused by the buildup of dental plaque on the teeth, which irritates the gums. Symptoms include bleeding of the gums, especially during brushing, and inflammation. But why are women especially able to develop this disease when pregnant?
Increased hormone levels exaggerate the way your gums respond to the irritants within the plaque, making you more likely to develop dental health problems than any other time. Keeping your teeth clean, especially near the gum line, can dramatically reduce or even prevent gingivitis during pregnancy. Plus, following these other tips can help your dentist to keep your teeth and gums clean while your baby healthily develops.
Dental Tips for Pregnant Women
Here are some steps you can take to optimize your oral health both before and during your pregnancy.
• If you're planning your pregnancy, pay a visit to your dentist for a complete checkup. They can work with you to make sure you have a smooth pregnancy and strong smile.
• Make sure you maintain excellent hygiene at home — brush twice daily, floss daily, eat a balanced diet, and follow any other recommendations your dentist in Arlington Heights suggests.
• Should any dental problem come about while you're pregnant, visit your dentist right away.
• If your checkup is early in your pregnancy, be sure to let your dentist know you are pregnant as they may use lighter products on your body (less dental x-rays, different medications, etc.).
• When scheduling a checkup while pregnant, it is best to shoot for the fourth to sixth month in your pregnancy. The first trimester is difficult and a key part of development for your baby. The last trimester can be physically uncomfortable to sit in a dental chair for long periods of time, so it's best to visit right in the middle.
• Chronic dry mouth can put women at greater risk for tooth decay and infections while pregnant, so be sure to drink plenty of water. You might also consider chewing sugarless gum to keep your mouth moist.
• For some women, morning sickness is a real problem during the first trimester. In addition to nausea, they also experience extra acid in their mouths, which can erode teeth. If you suffer from morning sickness, be sure to rinse out your mouth regularly with water, and consider a fluoride mouthwash to help reduce the effects of the acids.
• If your dentist prescribes any medication, do not exceed the dosage — this includes aspirin.
As mentioned above, a healthy mouth can help keep your baby healthy, too. Learn more about how a dentist can help you at your local dental practice.
---
About Our Office
Here at Westgate Dental Care, we want everyone in your family to be healthy—even if you're planning to add another member soon! We will help you maintain a healthy smile while you plan to meet your little one. Plus, we would be happy to take on your little one's oral health care and development as they begin to get older. Contact us today and become apart of our dental care family.