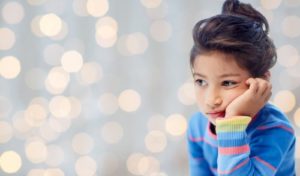 It's easy to think that kids don't have anything to stress out about. After all, they don't have to worry about paying bills, going to work, or filing their taxes. You shouldn't underestimate your child's level of stress, though. There are plenty of circumstances that can make the young members of your family lose sleep. The stress could even be damaging their oral health! Your family dentist in Arlington Heights is here to give you some key information about the relationship between your child's stress levels and potential damage to their smile.
Stress and Oral Health
There are several ways in which stress can affect your child's oral health. Here are a few examples:
Stressful situations may make your young one turn to unhealthy, sugar-filled foods for comfort.
If the entire family is going through a tough time in a financial sense, your kid might not get to see their children's dentist in Arlington Heights as often as they should.
Stress can change the composition of saliva, making it less effective at washing away harmful bacteria.
When a young child is anxious, they might turn back to old habits, such as thumb-sucking, that could damage their teeth.
Stay on the Lookout for Stress in Your Children
It's easy for parents to get so caught up in their own routine that they don't realize the amount of pressure their children are under. However, it's important that you be aware of situations that could place extra stress on your child.
Stress can affect children of any age. In young children, family or socio-economic circumstances may be to blame. Teenagers may be struggling with peer pressure at school, or they might be struggling to keep up in their classes. College-age young adults may not be getting adequate sleep.
Take time to listen to your child, and be aware of any signs that they're having a difficult time emotionally. They might become overly moody, suddenly change their group of friends, experience headaches or stomach aches, or sleep too much or too little.
Protecting Your Child's Oral Health Through Thick and Thin
Of course, you want to do all you can to help your child cope with the emotions around a stressful situation, but you should also look after their oral health during these times. Here are a few tips for encouraging whole body and mind wellness in your young one:
Promote healthy eating habits. Prepare lots of vegetables and calcium-rich foods for your child to consume.
Suggest that older children keep a journal as a creative outlet that can help them track their emotions.
Talk to your child, being careful not to judge them for how they feel.
Schedule appointments for your child with the family doctor, a mental health counselor if necessary, and your dentist in Arlington Heights.
Stress can put a damper on your child's oral health. When you keep in touch with your little one's emotions and do your best to help them through tough times, you're protecting them from head to toe.
About Westgate Dental Care
The team of three talented dentists at Westgate Dental care is invested in the oral health of your entire family, including children who might be going through a difficult time. If you're concerned that your little one's teeth and gums might be suffering, you can contact our office at 847-577-7171.