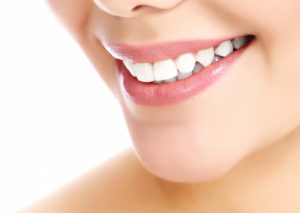 We hope you and your family had a very happy Thanksgiving! With the feast behind us, we're right in the thick of the holiday season — and there's no shortage of photo opportunities this time of year. From work parties to once-a-year reunions and everything else, you're likely to be flashing your grin a lot over the next month. Are your teeth ready? If you're anything less than 100% satisfied with your smile, keep reading to find out how a visit to the best dentist in Arlington Heights can help with cosmetic dentistry.
ASAP Teeth Whitening
If you're short on time before an upcoming event, your cosmetic dentist can offer a fast route to a dazzling smile with an in-office whitening treatment. EZ-White Pro teeth whitening removes surface and intrinsic stains to brighten your smile by up to 10 shades in a single visit. That means you can schedule a lunchtime visit and go back to work with your super-bright grin just an hour later — perfect for your busy holiday schedule.
One-Visit Cosmetic Bonding
If you are missing tooth enamel in the front of your smile, you may be embarrassed to flash that chipped, broken, or otherwise damaged tooth. Cosmetic bonding is a non-invasive treatment in which your dentist uses biocompatible composite resin to add to the missing tooth enamel. Completed in just one dental appointment, cosmetic bonding helps make minor improvements that have a big impact on the overall appearance of your smile.
Porcelain Veneers
If you have significant cosmetic imperfections and are ready to invest a little more in your smile, there is still time to benefit from porcelain veneers before the end of the year. This treatment uses thin, tooth-shaped coverings to remake the appearance of flawed teeth in the front of your smile — and porcelain veneers can usually be completed in just two visits to the dentist!
Smile Transformations for the New Year
Maybe your teeth need a little more help than a single treatment can provide. If so, your dentist can put together a smile makeover that includes any of the above treatments alongside necessary restorative care to enhance the form and function of your damaged or imperfect teeth. The total length of time depends on the number of treatments being performed — and a smile makeover makes a great resolution for the New Year!
Is Cosmetic Dentistry for You?
If you are unhappy with the appearance of your smile and are ready to grin with full confidence this holiday season and for long to come, cosmetic dentistry is probably a great option for you. Don't wait to get started on your holiday smile transformation — you deserve it!
About the Authors
The Westgate Dental Care team of general and cosmetic dentists provides superior dentistry services for patients in and around Arlington Heights. To learn more about their offerings or to schedule an appointment for excellent care, you are invited to contact your cosmetic dentist in Arlington Heights at 847-577-7171.