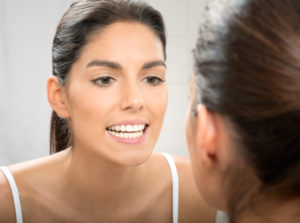 For many patients, porcelain veneers are a great option to completely transform smiles without the hassle of numerous cosmetic and restorative treatments. With just one, simple solution you get the flawless smile of your dreams. Once you have that new smile, you may still have some questions. Keep reading to find out what you can expect from your porcelain veneers, and schedule an appointment with a skilled cosmetic dentist to get started today.

How Long do Veneers Last?
Typically, veneers last from 10 to 15 years or longer. The lifetime of your veneer will depend in large part on two main things – the materials used and how well you care for them. There are a variety of materials your dentist can use to craft your porcelain veneer, and each has a different lifespan. Talk to your dentist about which material will last longest and look the most natural. You also need to take care of your smile by doing the following:
Brush and floss teeth daily
Visit the dentist at least twice a year for checkups and teeth cleanings
Do not use your teeth as tools to open packages or crack nuts
Don't chew on hard objects like ice, fingernails, or pen caps
Wear a nightguard for teeth grinding and clenching, bruxism
Wear a sportsguard during any athletic practice or competition
Will My Veneers Stain?
Depending on the quality of porcelain you choose, your veneers will be stain resistant. That means you can drink coffee and wine or eat dark colored foods and still maintain a flawless smile.
Do I Need to Replace Porcelain Veneers?
You may. During regular dental checkups, your dentist will examine your porcelain veneers for signs of chips and cracks or leaks between the veneer and the tooth. In some cases, we can repair the damaged veneer, but at other times, we'll need to fully replace your veneer.
How do I Care for My Porcelain Veneers?
Caring for your porcelain veneers will not require many changes from your regular routine. The only adjustments you need to make may include switching to a softer bristled toothbrush or less abrasive toothpaste.
Meet the Westgate Dental Care Team
At Westgate Dental Care, we are dedicated to keeping our patients smiling, and that includes creating beautiful, healthy smiles with cosmetic dentistry services like porcelain veneers. If you want to learn more about any of our cosmetic dental services, call our team to schedule an appointment with our caring dentists and team. We're here to help patients achieve and maintain their healthiest, most beautiful smiles and keep them for a lifetime.