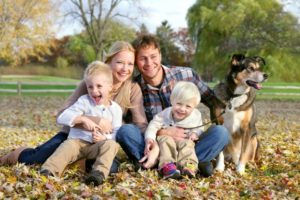 At Westgate Dental Care, we believe in not only providing quality dentistry to the people of Arlington Heights, but it's also our duty to help our community. Part of our philosophy is building relationships and meaningful connections with our patients, but this extends beyond the reaches of our office. We donate to the community, sponsor various activities, and help our local schools. Keep reading to learn more about our community involvement and why it's important for your dentist in Arlington Heights to help.
How We Help Our Community
We love Arlington Heights and recognize that it's a great place to live and work. To add to all the positives that the community has to offer, we have given $117,000 in the form of donations, sponsorships, free dentistry, and much more! In fact, we take great pride in our local sports programs, which is why we've sponsored:
Hersey Highschool Music and Sport Programs
Buffalo Grove Highschool Sports Programs
Rolling Meadows High School Sports Programs
We've also enriched our community by donating to:
The Metropolis Center for Performing Arts
Palatine Highschool Pirate Boosters
Arlington Heights Junior Women's Club
Comer Children's Hospital
In addition to this community involvement, we offer our dental expertise. We have a history of providing free dental care days where patients can receive a free extraction, filling, or cleaning on us! Plus, we accept various forms of insurance, have financing available, and even special offers.
Always looking for more organizations and causes to donate to, let us know if you know of an area where we should get involved. We're happy to talk to you in person, over the phone, or through our website if you have any questions or suggestions.
Why We Help Our Community
As dental professionals, we take great pride in our ability to contribute to a healthier and happier community. We can do this in our office, giving our patients quality preventive, restorative, emergency, and cosmetic dentistry services, but another way we can help is by giving back to our community. We are fortunate enough to be apart of Arlington Heights and the friendly people that we call patients. We've recognized that enriching the community through dental care isn't the only way we can help. Our loyal and generous patients also add to our cause with donations of their own, creating a domino effect that leads to even more positive action in Arlington Heights.
Do you like what we're doing? Call our office today to get involved or speak with us about any exciting opportunities around Arlington Heights. We are always ready and eager to help our community continue to thrive and grow!
About the Practice
At Westgate Dental Care, we are committed to offering our patients exceptional dental experiences. This is something that has been recently noticed in the form of a Best Dentists in Arlington Heights award from Expertise. For any questions, we can be reached through our website or by phone at (847) 577-7171.