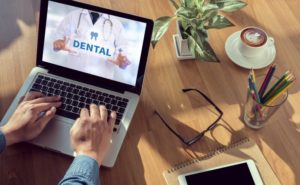 Are you wondering why using your benefits matters? With regular preventive appointments and a good at-home oral hygiene routine, you can stretch your dental benefit dollars and reduce how much you pay out-of-pocket. By using your benefits before they expire in January, you can put a bright smile on your face and expand your monthly budget, allowing you more money to do the activities you want. Read on to learn more about your policy and why it's important to visit your dentist before the end of the year.
What Does Your Plan Cover?
Every person's dental policy varies drastically, so the best way to learn what services your specific plan covers is to call your provider. Typically, plans follow the 100-80-50 coverage rule. All this means is that dental insurance companies usually cover 100 percent of preventive services, 80 percent of basic dental treatments, and 50 percent of major procedures. Sometimes, the more serious or invasive the treatment, the higher the copayment may be. Plans may even exclude covering certain procedures such as sealants, which is why it's always important to check before you schedule an appointment.
Each year, your plan has a maximum amount that they'll pay out for dental expenses. Most PPOs have maximums that are less than $1,500, meaning that you'd be responsible paying for any treatment once you've met this amount. Keep in mind that caps for orthodontic treatments and procedures are usually separate.
Insurance and Preventive Dental Care
The American Dental Association states that in order to maintain healthy teeth and gums, it's important to visit the dentist twice each year for a checkup and cleaning. Typically, both of these appointments are covered by your policy, as long as they're scheduled six months apart. When it comes to getting digital X-rays, fillings, restorations, or children's preventive treatments, your insurance policy may only pay for them every few years.
5 Reasons to Use Your Benefits Before January
Many people wonder what the point of visiting their dentist is when they brush and floss their teeth at home. Your dentist is professionally trained to spot symptoms that you aren't able to, such as abnormalities in your oral tissue or receding gums. When you visit them for your checkups and cleanings, they make sure that any small issues are taken care of, so you don't have to worry about having to spend extra money on costly additional procedures in the future. Here are five reasons it's a good idea to plan your visit now instead of waiting until next year:
If you haven't met your yearly maximum, those funds don't rollover.
If you've me your deductible for the year, you'll have to pay it again at the start of the new year.
If you invest in premiums, you'll want to utilize them so you don't waste your money.
Each year, dental fees fluctuate due to the cost of office space, materials, and equipment prices, which is why you should get treatment before they increase, making your copayment higher.
Getting preventive care is always more affordable than waiting until the last minute to get an issue checked out. When you utilize your insurance benefits before the end of the year, you can save yourself from forking out money on costly invasive treatments that your benefits may not cover. Save your wallet by maintaining a happy and healthy grin.
About the Practice
At Westgate Dental Care, we have five of the best dentists that Arlington Heights has to offer. Each of our professionals has advanced training in different treatments and procedures, allowing us to offer high-quality, custom-tailored comprehensive care to all of our patients. Because one of our top priorities is patient comfort, we offer several amenities to help you feel calm and relaxed during your appointment. These include, noise reducing headphones, heated massage chairs, and a refreshment bar. For questions or to schedule a checkup and cleaning before your benefits expire, visit our website or call 847-908-3684.