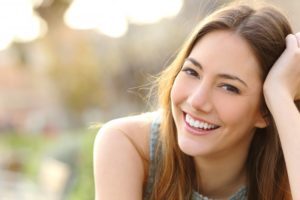 This time of the year is great for many reasons, but one of them is open enrollment for your health and dental insurance plan. Most plans can only be changed or purchased during a small window each year, which is why it's important to know what to look for when choosing a dental plan. Thankfully, your dentist in Arlington Heights has some tips for choosing the best plan for you as well as an option for those without insurance.
Mind Your Monthly Premiums
The monthly premium is the amount you pay for your insurance each month for dental benefits. There are a wide-range of plans with many different premiums, so it's in your best interest to pick a plan that fits your monthly budget.
What Your Plan Covers
Not every dental insurance plan is one-size-fits-all. Some plans may be designed to meet specific needs, so it depends what procedures and treatments will be covered. Most dental insurance plans favor preventive visits, which are routine checkups and cleanings.
Typically, insurance covers preventive visits, partially covers restorations, and rarely covers cosmetic services. If you take good care of your oral health, a prevention-only plan is perfect for you. However, if you anticipate you'll need restorations like crowns, you may want to search for a plan that covers more restorative work.
Picking the right plan based on what services are covered will not only save you money in the long run, but it will keep your oral health in good condition. Checkups and cleanings are the best way to prevent and detect more serious health issues from occurring.
Deductibles
Most dental plans have a deductible that renews with every year. This is the amount of money that you must pay before your insurance will step in to pay for your dental care. Usually, this amount is around $50.
Know the Annual Maximum
Your annual maximum is one of the most important numbers to look at when deciding on your plan. This is the most that your insurance is willing to pay for your dentistry in one year. If you think that you'll need to visit the dentist more in the upcoming year, you may want to pick a plan with a higher annual maximum.
For Those Without Insurance
If you don't have insurance or aren't considering it, don't worry. Some dentists have in-house savings plans to help with your dental cost. At Westgate Dental Care, you have a different way to receive affordable dental treatments: The Westgate Dental Care Membership Program. This in-house savings plan includes complimentary consultations and emergency visits, reduced fees for any service, unlimited X-Rays, and regular checkups and cleanings.
Use these tips to find the best plan for you. And, if you're not considering insurance, contact your dentist in Arlington Heights to learn more about their membership program.
About the Practice
At Westgate Dental Care, we have a team of 5 dentists who are dedicated to helping their patients. They take pride in accepting insurance and offering an in-house savings plan to provide quality dentistry that is affordable, too. For any questions, they can be contacted through their website or by phone at (847) 577-7171.