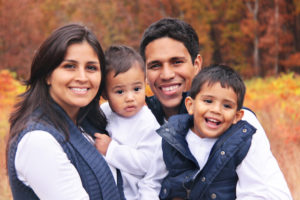 We're already well into the month of October, and that means your to-do list may be filling up with special holiday plans and get-togethers. Before things get too busy with end of year madness, your dentist in Arlington Heights wants to remind you of one thing: your unused dental insurance benefits are at risk of sleeping away! Keep reading to find out what you've got to lose in 2018, and why it matters. Now is a great time to schedule a checkup and cleaning!
Here's How Much Americans Lose in Unused Benefits
Billions of dollars are literally wasted each year due to unused dental benefits. That's money straight into the coffers of insurance companies — and that's not helping anyone! People who have dental insurance are fortunate because they are able to receive two checkups and cleanings per year for FREE. Any required restorative care is usually heavily discounted, depending on the complexity of the treatment being performed.
You are eligible for up to $1,500 worth of care once you have met your deductible, but the tricky thing about dental insurance is that unused benefits do not roll over from one year to the next. Plans are typically set on a calendar year, so you will have to meet your deductible all over again starting on January 1 to receive any help on necessary treatments.
The best way to maximize your investment in dental insurance for the good of your wallet and your smile is to take advantage of covered services and to get as close to your annual maximum as possible each year. Your in-network dentist can help you do just that!
FSAs and HSAs Don't Always Roll Over, Either
Patients who have a flexible spending account or health savings account should know that most of the money left over in their accounts at the end of the calendar year will be lost, too. You may be able to save a little more than is possible with a traditional dental insurance plan, but if you have a lot left to spend, you'll probably be sacrificing more than you would like come the start of the new year.
There's Still Time!
Fortunately, there is definitely still time to take advantage of your unused dental benefits! If you have not had two checkups and cleanings in 2018, that is a great place to start. Your dental team can clean your teeth, take X-rays (which are often covered as well), and help you make strategic decisions to stretch your coverage should you need any follow-up care. That's how you save on dental care in a way that benefits your smile as much as it does your wallet.
About Us
Here at Westgate Dental Care, we are pleased to offer comprehensive dental care from the comfort of a state-of-the-art practice. If you are covered by a dental insurance plan, we want to remind you that now is the time to save your unused benefits! To schedule an appointment, get in touch with the "dentist near me" you're searching for by calling us at (847) 577-7171.