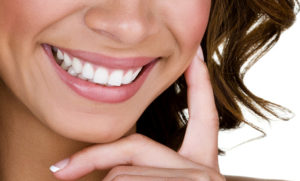 48% of adults think a smile is the most memorable feature when they first meet someone.
As a medical profession, dentistry has always bridged the gap between the functional and the aesthetic. For purposes ranging from tooth restoration to orthodontics, people visit dentists every day in order to both look better and be healthier. The former role is fulfilled by what's known as "cosmetic dentistry," or the art of helping you achieve the perfect smile, a much-desired goal that these days is quite easy to accomplish. Depending on your particular needs and requirements, we here at Westgate Dental Care can offer you one or more of the following options:
1. Porcelain Veneers
From chips and cracks to gaps between teeth, everyone has a few imperfections they'd like to fix. Porcelain veneers offer a minimally-intrusive solution to these problems by covering the affected parts with thin sheets of material. They are fitted using durable direct bonding and can last for years on end if adequately maintained. To ensure optimum results, all veneers are custom-fitted to match your other teeth in terms of color, shape and size, so you'll never have to worry about them standing out like a sore thumb.
2. Porcelain Crowns
Heavily damaged teeth usually require a more substantial restoration process than can be achieved through the use of porcelain veneers. This is where so-called porcelain crowns come in. These crowns act like a cap for your affected tooth, covering it on all sides and protecting it against further damage. Whereas once upon a time metal was the preferred material used in the construction of crowns, nowadays porcelain makes for a much more alluring proposition due to its unobtrusive look and high durability.
3. Invisalign® Aligners
Even when all your individual teeth are healthy and well taken care of, a good smile can still prove elusive if your teeth are not properly straightened out through the use of an orthodontic device. While traditional metal braces are still widely used for this purpose, we propose a much more discreet alternative in the form of Invisalign® aligners. Featuring a sleek and transparent design, these aligners will quickly address all your concerns without drawing any unnecessary attention to themselves, and can even be removed during meals for maximum comfort.
4. Professional Whitening Solutions
Once your individual teeth are straightened out and treated for imperfections, a professional whitening treatment is all that is needed to make that gorgeous smile come alive. Tooth discoloration is common nowadays, be it due to the consumption of certain foods and drinks, or as a result of overexposure to fluoride. Offering both take-home kits and in-office treatments, our office has a whitening solution fit for every individual. No matter which option you choose, you can expect to have considerably whiter teeth in a matter of weeks or even days after you begin treatment.
Everyone can benefit from a little bit of cosmetic dentistry now and then. If you're interested in getting something done, be sure to book an appointment with the Westgate Dental Care and get ready to reap the benefits of having a perfect smile.