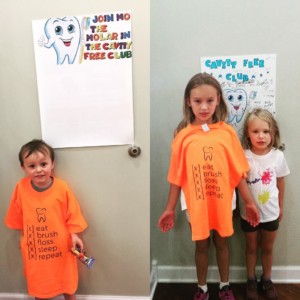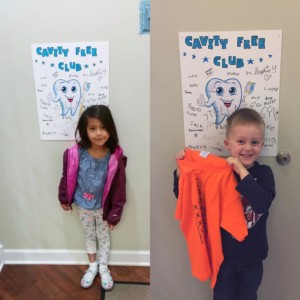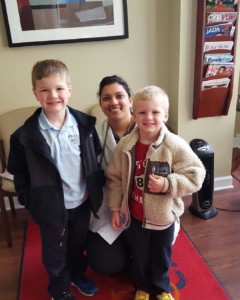 At Westgate Dental we know that dentistry for kids is very different than dentistry for adults.  We get it, kids need to have fun even at the dentist.  We want your kids' experience at the dentist to be enjoyable from the very beginning.  Our dentist and hygienists are skilled at dealing with the unique oral care needs of kids, from 3 through their teen years.  Including an understanding of child behavior.
"Join our Cavity Free Club today!"
Our Cavity Free Club is one way we try to keep things fun and light for kids.  Our goal is to promote good habits that will save your kids from lengthy procedures later on.  Healthy teeth make us happy.
Each child will receive a Cavity-Free Club T-shirt during their visit.  Its our way of showing how proud we are of the for their excellent oral care!  As a member of the Cavity-Free club, each time you have a cavity-free exam you will be entered into a drawing for a monthly prize!  One winner will be drawn at the end of each month. The prizes can vary from a teddy bear to a Fandango gift card! How awesome!
Stay Cavity Free
To help your kids be able to keep having those Cavity-Free visits, we recommend dental sealants. These are proven to help prevent tooth decay.  You can read much more about them in our recent blog post.  Kaylee, our hygiene team leader made these three points about dental sealants:
They are great for all ages, protective coating to prevent cavities. Recently a teenage patient told her the appointment was "quick, easy, and painless"
The procedure doesn't require any anesthetic, you'll be in and out in under 20 minutes
I've had my sealants in for 15 years and still cavity-free!
Take advantage of our Summer special offer for dental sealants if you buy 3 you get 1 free! All the details of the special can be found on our homepage here. Call us today to make your appointment at  847-754-4480!