Advanced Dental Services & Technology – Arlington Heights, IL
Advanced Technology and Patient Comforts
Dental technology, like those that impact daily life, has significantly improved the comfort and efficacy of every treatment we offer at Westgate Dental Care. Our Arlington Heights, IL dental office is fully equipped with all the latest dentistry technologies to improve every patient experience and ensure we always offer the best possible treatments in any situation. Read on to find out more about the technologies we use, or call our dental office to schedule an appointment today.
Committed to State-of-the-Art

& Comfortable Dental Experiences
Digital X-Ray and 3D Cone Beam Scanner
Advanced Chairside Suction Available
Intraoral Cameras and Cavity Detection Systems
Intraoral Cameras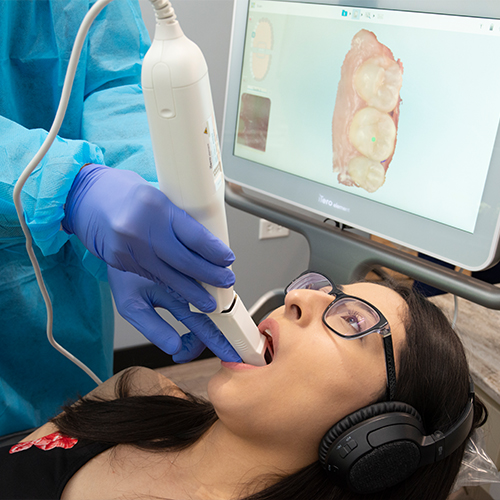 Pictures of teeth captured with intraoral cameras have improved the way we communicate with patients about all of their oral health and hygiene needs. Rather than trying to describe a cavity or chipped tooth, we can simply take a picture and show patients right away on our chairside computer monitors. These pictures give each patient the ability to see their smiles from our perspective, and make treatment plans with complete confidence they are receiving the best possible solution.
3D Cone Beam Imaging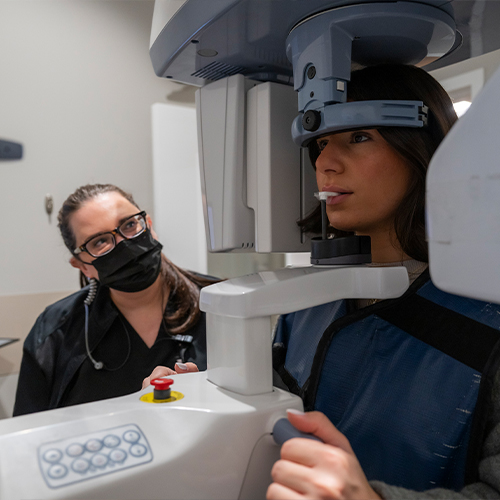 Like digital X-rays, our state-of-the-art CT scanner gives us the ability to see the way that teeth work together and view the underlying tooth structures. Rather than seeing just one section of the smile at a time, the cone beam scanner provides a complete, three-dimensional image of the teeth, jaw, and other oral and facial structures. CT images are indispensable in the diagnosis and treatment planning of more complex oral health concerns, including dental implant placement and Invisalign orthodontics.
All-Digital X-Rays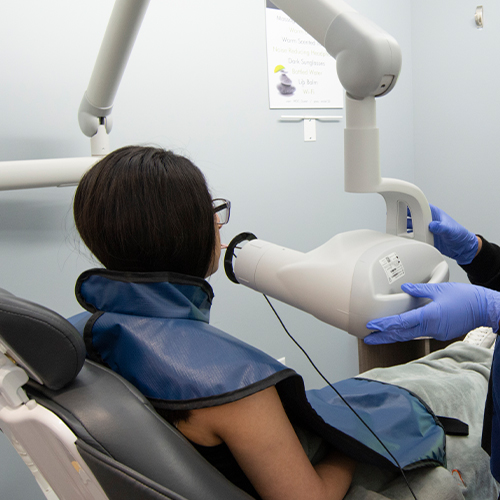 In the same way that intraoral cameras allow us to show patients their surface tooth structures, digital X-rays give us the ability to show patients images of the insides of their teeth. Digital X-rays are quickly and comfortably captured. Unlike traditional X-rays that had to be physically exposed and developed using hazardous chemicals, digital X-rays are immediately visible on computer monitors in the patient treatment rooms. We can show these images to patients, save the X-rays, and share them with specialists or dental labs quickly and easily.
iTero® Digital Impressions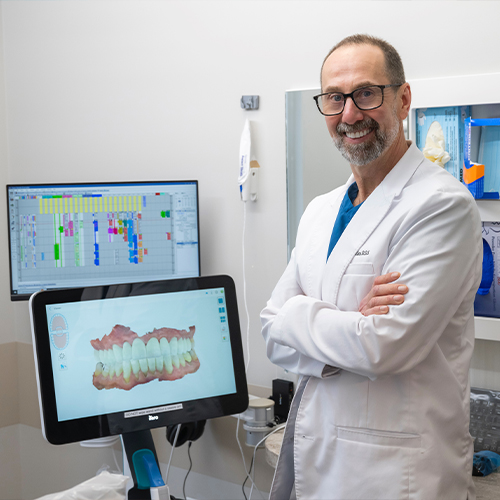 If one of the aspects of dental visits you enjoy least is biting into gray, putty-like impression material so an oral appliance or restoration can be created, you'll love our digital impression system. No longer will you have to taste the unappealing gray goop! Instead, we take a small, handheld wand and carefully navigate it throughout your mouth so it can capture hundreds of detailed photos of your smile. This is then turned into a 3D image, which is used to create restorations, clear aligners, mouthguards and more!
Soft-Tissue Laser Dentistry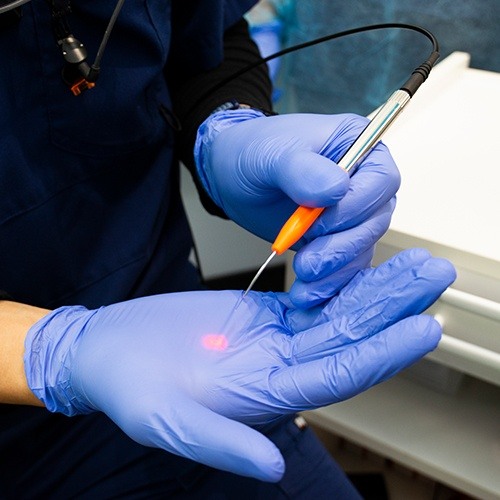 Soft tissue lasers allow us to provide patients a number of cosmetic and restorative dentistry services with minimized discomfort and healing time following treatment. Lasers allow dentists to provide very precise treatments because we can target specific areas of pigmentation. Additionally, the laser simultaneously removes damaged or excessive soft tissue and cauterizes the area being treated. That minimizes bleeding during the procedure, and it allows patients to heal more safely and quickly following their treatment.
Advanced Extraoral Chairside Suction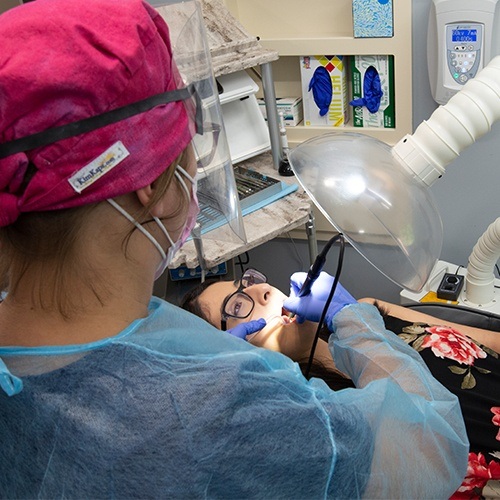 Due to the nature of many dental treatments, the chance for spread of bacteria is much higher on average in dental offices. However, with a dedicated chairside suction unit, you can rest knowing that we are catching as much bacteria as possible during your cleanings and other treatments. During your appointment, one of our team members will be carefully operating the chairside suction unit, capturing any and all bacteria from spreading to other areas of the dental office.
Dental Office Comforts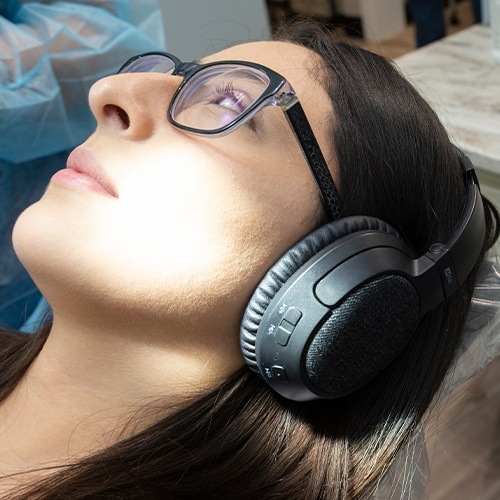 Who says visiting the dentist shouldn't be relaxing? We try our best to make your visit as stress-free and, dare we say it, almost enjoyable! At every visit, we offer our patients comfort items that include:
Refreshment bar
Sedation options
Heated, massage chairs
Blankets
Noise reducing headphones
New pillows and warm towels
Sunglasses