South Vail Avenue Services
At Westgate Dental Care on South Vail Avenue in Arlington Heights, IL, we offer a wide range of dentistry services from basic preventive appointments to the most advanced cosmetic and restorative treatment options. If you'd like to know more about the treatments we offer, take a few moment to review some of the basics below, and contact us if you have questions or need to schedule an appointment. We also have a location on West Euclid, if that is more convenient for you.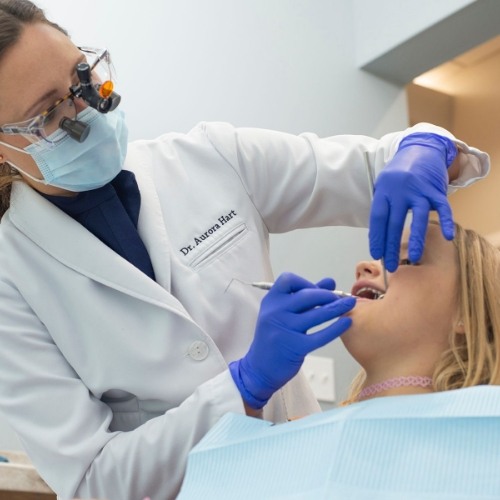 Preventive Dentistry
Keeping your smile whole and healthy is the easiest way to keep your natural dental structures for a lifetime. That's why we encourage every patient to visit our office at least two times each year for checkups and teeth cleanings. We can also provide a range of general and preventive services during these regular visits including periodontal screenings, dental sealants, and fluoride treatments. Partner with our team to maintain your healthiest smile at every stage of dental development.
Restorative Dentistry
If you experience dental damage or decay, we provide a wide array of treatment options to renew oral health quickly and comfortably. Our goal is always to provide the most conservative treatment option that will completely repair any damage. From tooth colored fillings to tooth replacement prosthetics and root canal therapy, we provide the treatment patients need to fully replace lost tooth structure to full form and function. We use innovative treatment techniques and technologies to ensure patients are comfortable and pain free throughout even the most advanced restorative procedure.
Dental Implants
If you're missing one tooth or a full arch of teeth, dental implant supported tooth replacement may be your best option. Dental implant posts are made from high quality titanium that fuses with the jaw and skull bone to mimic the natural function of the tooth roots. We can use one implant post to support a single dental crown to replace one tooth or several implant posts to support a fixed bridge, partial, or full denture prosthetic.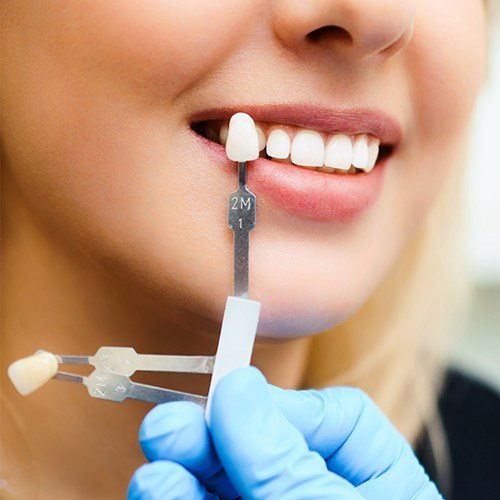 Cosmetic Dentistry
Are you unhappy with any aspect of your smile? The Westgate Dental Care team can offer cosmetic dentistry services to perfect your smile including teeth whitening and porcelain veneers. The goal of cosmetic dental care is to improve patients' confidence. We want to give each patient the celebrity smile of their dreams that they'll love to share. Our dentists also consider the cosmetic aspects of restorative services, and we offer treatment with natural looking materials.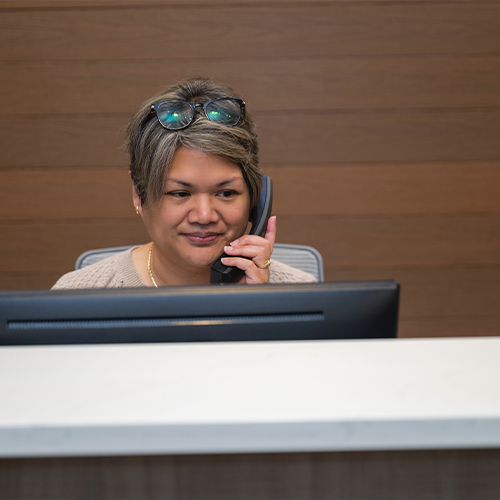 Emergency Dentistry
If you or a loved one experience a dentistry emergency, we would love to help you relieve pain and renew your oral health right away. In many cases, we're able to offer same day dental appointments for patients of record in need of urgent care, and we can often treat new patients right away as well. When you call our office, we'll walk you through at-home care and pain management and schedule a treatment visit as soon as possible.
TMJ/TMD Therapy
If you have jaw pain, hear clicking or grinding noises, or have difficulty opening and closing the mouth, you may be suffering from a common oral health condition called temporomandibular joint dysfunction (TMJ/TMD). TMD occurs when the small joints connecting the jaw to the skull bone are strained or damaged. We offer oral appliance therapy and other minimally invasive solutions to restore the complete, comfortable function of the jaw while speaking, smiling, and chewing.
Sleep Apnea Therapy
Sleeping is extremely important to maintaining health in every aspect of life, and when a patient's sleep is interrupted, the result can be negative impact on a patient's ability to complete daily tasks. Sleep apnea is the cessation of breathing for ten or more seconds at a time during sleep, and those who suffer from this common sleep disorder experience numerous adverse health effects. We offer comfortable, portable oral appliance therapy for sleep apnea sufferers.
Technology & Comforts
Dental technology has impacted every aspect of the services we offer from diagnosis to advanced treatment planning. You may not think of technology immediately when planning your oral health care, but without advanced technologies like digital x-rays, your appointment would take longer, restorative treatments could take weeks or months, and our team members were exposed to hazardous chemicals as they developed the images. In addition to digital x-rays, we also have an advanced cone beam scanner, soft tissue lasers, and more to make your dental appointment completely comfortable.