Metlife Dental Dentist -- Arlington Heights, IL
The Many Benefits of Metlife Dental Insurance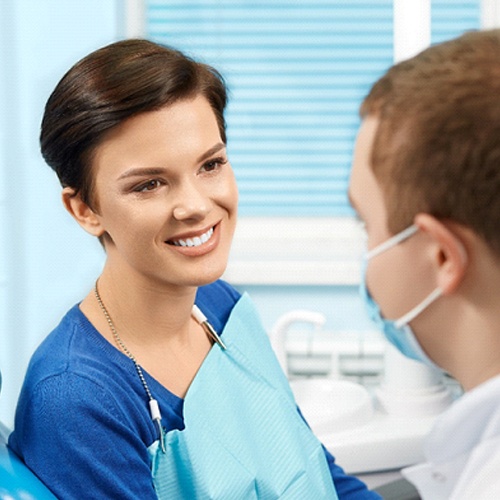 As the available insurance provider of several large employers in the area, Metlife dental insurance is a popular choice for patients and families of Westgate Dental Care. We are pleased to be in-network with this provider, meaning if you are covered by Metlife you can save big on necessary preventive, general, and restorative dentistry services that keep your smile healthy and happy for life. Keep reading to learn more about how we can help you make the most out of your dental insurance when you visit us -- we are your Metlife dentist in Arlington Heights!
Metlife Coverage Availability and Fees
Metlife works like most dental insurance plans in that you or your employer pay a premium upfront every month in exchange for discounts on services you can receive throughout the year. Even better, with Metlife PPO, you can enjoy additional savings at an in-network provider -- of up to 45% -- that have been pre-negotiated on your behalf.
Coverage through Metlife includes discounts on the following treatment areas:
General and preventive care, including routine six month checkups and cleanings, basic fillings, gum disease treatment, teeth extractions, and other important services.
Restorative dentistry services, including crowns, bridges, root canal, dentures, and more.
Cosmetic dentistry services are usually not covered by dental insurance, although new orthodontic treatment usually receives some coverage.
Visiting an in-network dentist like the team here at Westgate Dental Care is the best way to make sure that you receive the most out of your dental insurance. Being in-network means that we have come to an agreement with Metlife to provide certain services at a discounted rate -- and you are eligible for those savings right away, at the time services are rendered and the payment is due. You won't have to pay anything at all for treatments that are fully covered, like twice-annual checkups and cleanings.
Metlife Employers in Arlington Heights
Check with your employer to learn which company your dental insurance is provided through. In Arlington Heights, the following employers may use Metlife for dental coverage:
Northwest Community Hospital
United Airlines
High School District 214
JP Morgan Chase
Marriott
UPS
If you are fortunate to have dental insurance, your first priority should be finding a dentist who accepts your plan. And if your coverage is through Metlife, then we are the dentist in Arlington Heights to turn to! Contact us to request an appointment today.