Euclid Avenue Services
When it comes to caring for their family's smiles, many of our patients schedule numerous appointments at two or more dental practices or specialists. At Westgate Dental Care, we offer a wide range of treatment options to help patients develop and maintain their healthiest smiles. Our West Euclid Avenue dentistry practice in Arlington Heights, IL welcomes patients of all ages and offers general and preventive care as well as more advanced cosmetic and restorative solutions. We really try to offer as much dentistry under one roof as possible, for your convenience and most importantly, your time. Call our office to find out more or schedule an appointment.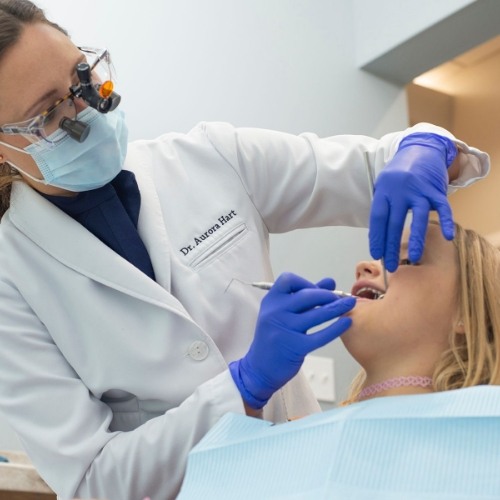 Preventive Dentistry
The first step in every patient's treatment plan is to receive necessary general and preventive care during checkups and teeth cleanings at least two times each year. We offer an array of preventive and general dentistry services including professional teeth cleanings, dental sealants, nightguards for bruxism, and more. Whatever you need to maintain your healthiest smile, our dentists and team are here to help you achieve all of your oral health and hygiene goals.
Restorative Dentistry
Oral health concerns are not the end of the world. In fact, our dentists often provide such skilled dental restorations that patients can't remember which tooth was treated. We provide a wide range of restorative dentistry solutions with the goal of repairing the form and function of the smile and the natural appearance. From conservative solutions like fillings to the most advanced tooth replacement options and even root canal therapy, our team provides treatments to put the smile back on your face.
Dental Implants
For patients missing any number of teeth, we may recommend dental implant supported tooth replacement options. Unlike traditional tooth replacements that repaired only those parts of the teeth lost above the gum line, dental implants replace the root system and the visible, crown portions of teeth. We offer the full dental implant placement and restoration process in the comfort of our Arlington Heights, IL office, so there's no need to visit specialists' offices that can be hours away.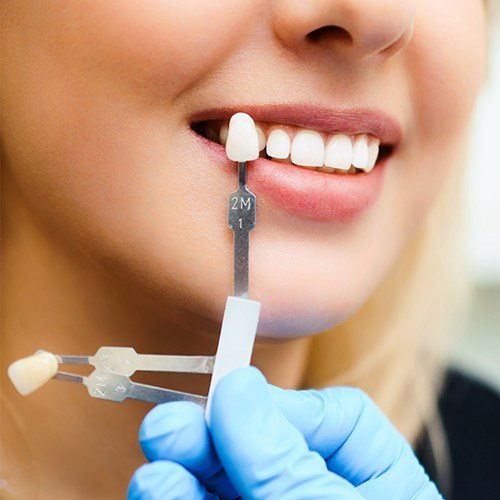 Cosmetic Dentistry
Cosmetic dentistry isn't just for the rich and famous anymore. In fact, our team thinks it's very important to provide dental services that address the cosmetic effects of care as well as the restorative and functional qualities. That's why we focus on conservative treatments and offer tooth-colored restorations whenever possible. For patients who are interested in more traditional cosmetic treatments like teeth whitening and porcelain veneers, our dentists offer these services as well, delivering beautiful smiles for every patient we treat.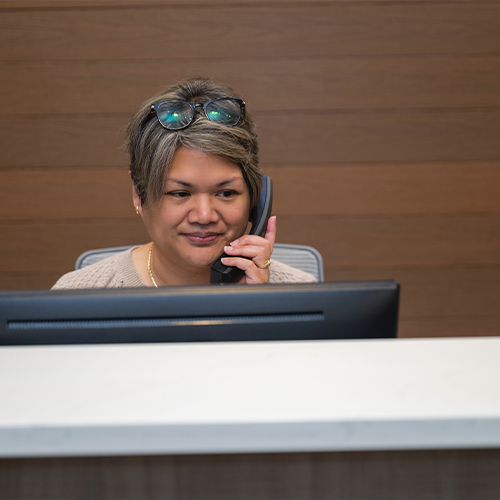 Emergency Dentistry
Almost by definition emergencies are stressful and possibly painful. Dental emergencies may trigger even more anxiety, since many patients don't know what they should do when an emergency dentistry situation occurs. For Westgate Dental Care patients, our team takes the stress out of emergencies. We offer same day appointments in most cases of urgent dental care need, and one of our team members can offer first aid and pain management tips over the phone prior to your visit.
TMJ/TMD Therapy
The temporomandibular joints (TMJ) attach the jaw to the skull and allow for easy, pain free movement while speaking, chewing, or smiling. If you experience discomfort, hear grinding or clicking noises, or have difficulty opening and closing the mouth, please let us know right away. You may be suffering from TMJ dysfunction or TMD. This common oral health issue affects numerous US adults, and we offer a simple, painless solution - oral appliance therapy - to renew complete, comfortable jaw movement.
Sleep Apnea Therapy
One of the most common sleep disorders in the US affects millions of kids, teens, and adults, and still, many patients suffering from sleep apnea remain undiagnosed or misdiagnosed. Those who do receive accurate sleep apnea diagnosis often find themselves frustrated with the discomfort and lack of portability associated with the most often recommended treatment option, continuous positive airway pressure (CPAP). Our dentists provide custom crafted oral appliances to help sleep apnea sufferers sleep soundly and comfortably.
Technology & Comforts
Technology has probably impacted every aspect of our patients' lives in recent years. However, many of our patients don't know that our office has been transformed by incorporating innovative technologies in recent years. We provide more precise diagnosis using digital x-rays and images. The CT/cone beam scanner has allowed us to provide more advanced treatments including dental implant placement, and soft tissue lasers have improved the comfort and efficacy of numerous soft tissue procedures.